What Is Boudoir Photography?
Boudoir is a French word that translates to a woman's dressing room, bedroom, or private sitting room. The amazing aspect of a boudoir photoshoot is it highlights and embraces the sensual beauty of a woman's body.  Whether you're a photographer looking for fresh inspiration or someone interested in exploring boudoir photography, this blog post will provide you some amazing boudoir photography ideas that will elevate your work and create stunning images.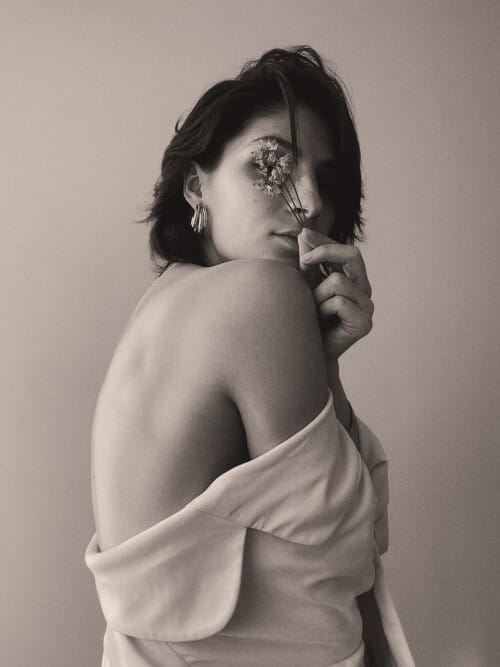 A boudoir photoshoot idea promises a woman a meaningful celebration of her body. When done right and professionally, it can boost a woman's confidence and help her see and appreciate how beautiful she is, inside and out. She will learn to fully embrace her body despite the flaws and shortcomings. As a professional photographer, it's your duty to help a woman visualize herself as a true work of art. The boudoir photography ideas below will help you become a true professional photographer.
Step 1 – Learn About Your Client
This step is crucial. Don't leave anything to chance or luck. Strive for excellence right from the word go. We believe excellent preparation guarantees excellent results.
A boudoir photo shoot is extremely intimate by nature. Considering it purely from the subject's perspective, it can be intimidating. Hence, communication plays a decisive role, and building trust and rapport with your client can mean everything. How comfortable the client feels with you and how much they trust you will be clearly evident in the final photographs.
Think of the boudoir shoot as more of mutual collaboration, not simply a service and provider relationship. Getting to know your client prior to the shoot will help you understand their objectives from the shoot. After the confirmation of the photo shoot via email, speak to the client on the phone.
If you're the type who isn't comfortable getting on the phone with your clients, it's time you changed. For one, it's a good start to get to know your client really well. It's true that sending a response email, messaging over Whatsapp, or communicating over Facebook messenger is much easier. But speaking over the phone is different—it's more personal.
Take 10 minutes to chat. This is when you can introduce yourself, get to know her life better, and explain to her what she needs to know for her boudoir photography shoot. Ask her about her favorite music and the songs she likes to listen to. It will make your client more involved and more excited. Ask her if she has any doubts or questions as she prepares for the shoot. Understand who your client is before she even steps in front of your camera.
Talking to a boudoir client in advance—versus not doing so—will help you personalize their photoshoot experience better. But don't read from a boring template questionnaire. Remember, every client is different. By asking the right questions, you can help your client start to prepare for their upcoming photoshoot right from the first phone call. Relate to your client's viewpoint. Find out the reason she wants to come in for this unique experience. Also, understand your client's photo editing services needs and retouching goals. Ask her if she wants the images to be lightly retouched or if she is looking for more of an advertising/editorial style of images.
The advantage of getting on the phone with your client—or even meeting her—is your client gets to hear from a real person. This is especially important from a safety protocol for her and for you too. Follow up with an email a few days before their photo shoot. It helps to check in and see how your client is doing. Keep her excited about the boudoir photography session.

Step 2 – Sharing Your Work to Give Clients Realistic Boudoir Photography Ideas
Boudoir photographers face uncommon challenges. Most clients will simply not want their images shared. That's understandable. Boudoir photoshoots are intimate and private. Therefore, most women will not allow photographers to post their boudoir images online, or for that matter, anywhere. Even for the images you do get approval from your clients to share, it isn't always possible to post on social media platforms like Facebook and Instagram, as they have strict rules in place for any content that's deemed to be "sexual in nature."
"Please don't share my photos. I'm keeping them private," is the common refrain of a majority of boudoir clients. Now, a client's privacy is of utmost importance. So if you don't have images to share with your clients, how do you show new clients what you can do? There's a way you can work around this vexing issue. Instead of asking your client, "Can I share your images?" ask her, "Which images can I share?"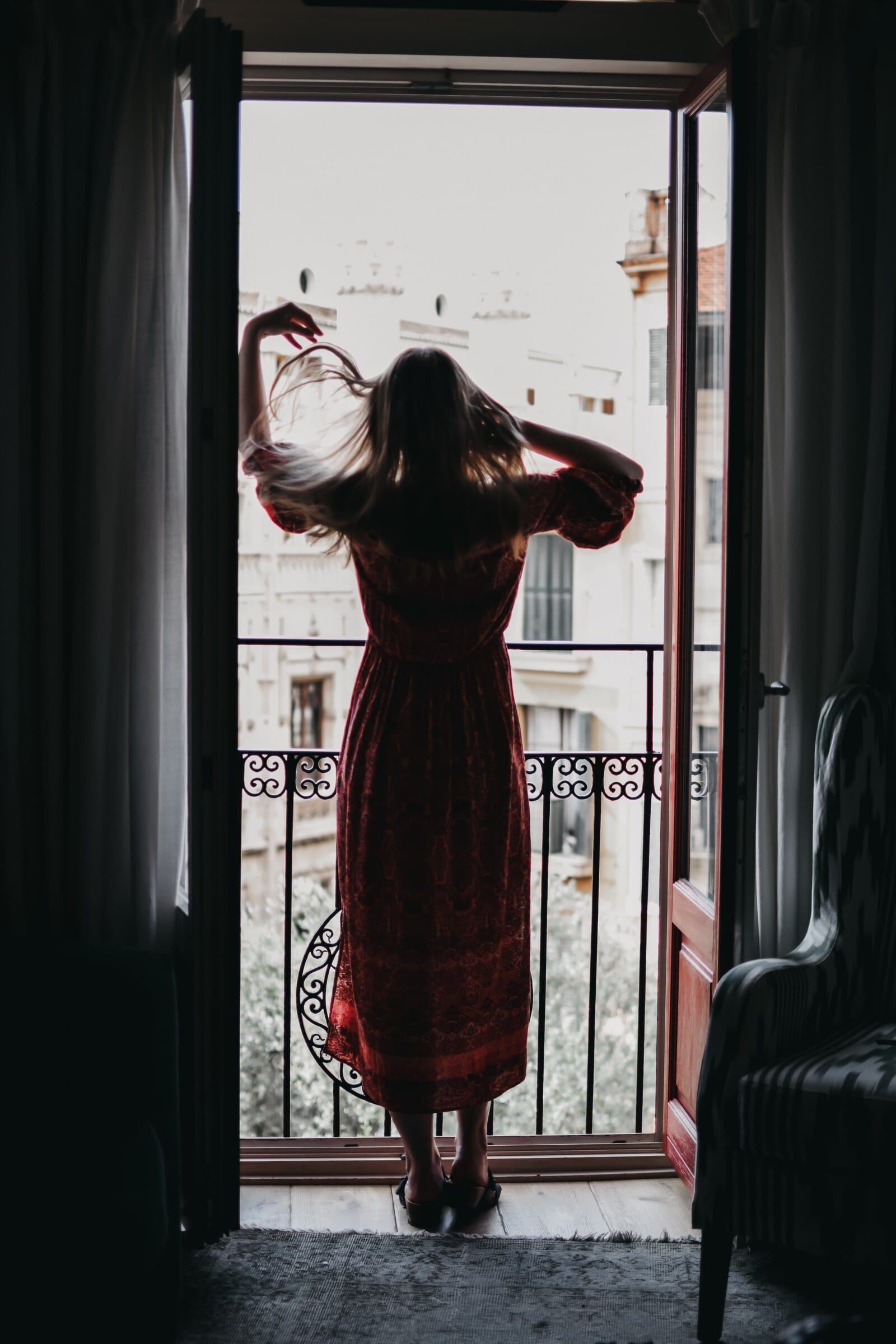 While you'd want to show an image with a face that shows emotion and connection, most of your clients are unlikely to allow that. However, many women may allow you to share images that don't reveal their faces or identity. So you have a real job at hand. In a boudoir photo session, make certain you also capture a lot of those anonymous photographs and details shots.
A boudoir client will rarely agree with you to share all her photos from a shoot. But almost all your clients will let you share some photos—especially when you strive to include a few anonymous shots in their selection. There's another approach to this problem, as well.
You can request your clients if you can share their photos in studio only. Some women may straightaway refuse to allow you to share their images online. But they may be absolutely fine with you showing their photos to clients who visit your studio—or your home office if you don't have a studio. But of course, you need to make sure you ask if this would be alright. It's safer to have your clients sign an image release.
Showing your past work to new clients is important because it will give them realistic boudoir photography ideas, and they'll have a better feel for what's possible.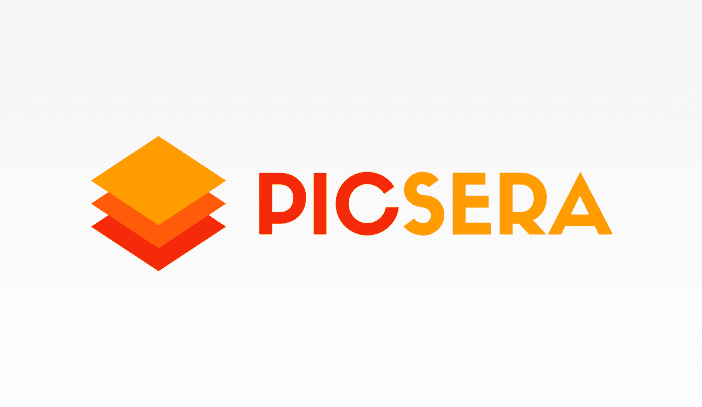 Outsource Photo Editing Services
Picsera offers photo editing and retouching, so you can focus on your business instead. Spend a fraction of the cost, time, and effort of photography with Picsera. 
Click here
 to find out more.
Step 3 – Boudoir Photography Locations
You have an assortment of choices for taking boudoir photos—both indoors and outdoors. Any location that affords privacy would be ideal for boudoir photography. One important condition is your subject needs to feel safe and comfortable in the chosen location.
Indoor Location Choices for Boudoir Picture
A traditional photography studio would be the first choice because you have easy access to off-camera photography lighting and different backdrops. Your client's home is an equally good option because she will feel more comfortable. The intimate nature of the shoot makes her master bedroom an obvious location. Other options include hotel rooms, Airbnb establishments, and rental properties. However, check with the management or host, and make sure commercial photography is allowed before you pay the rent.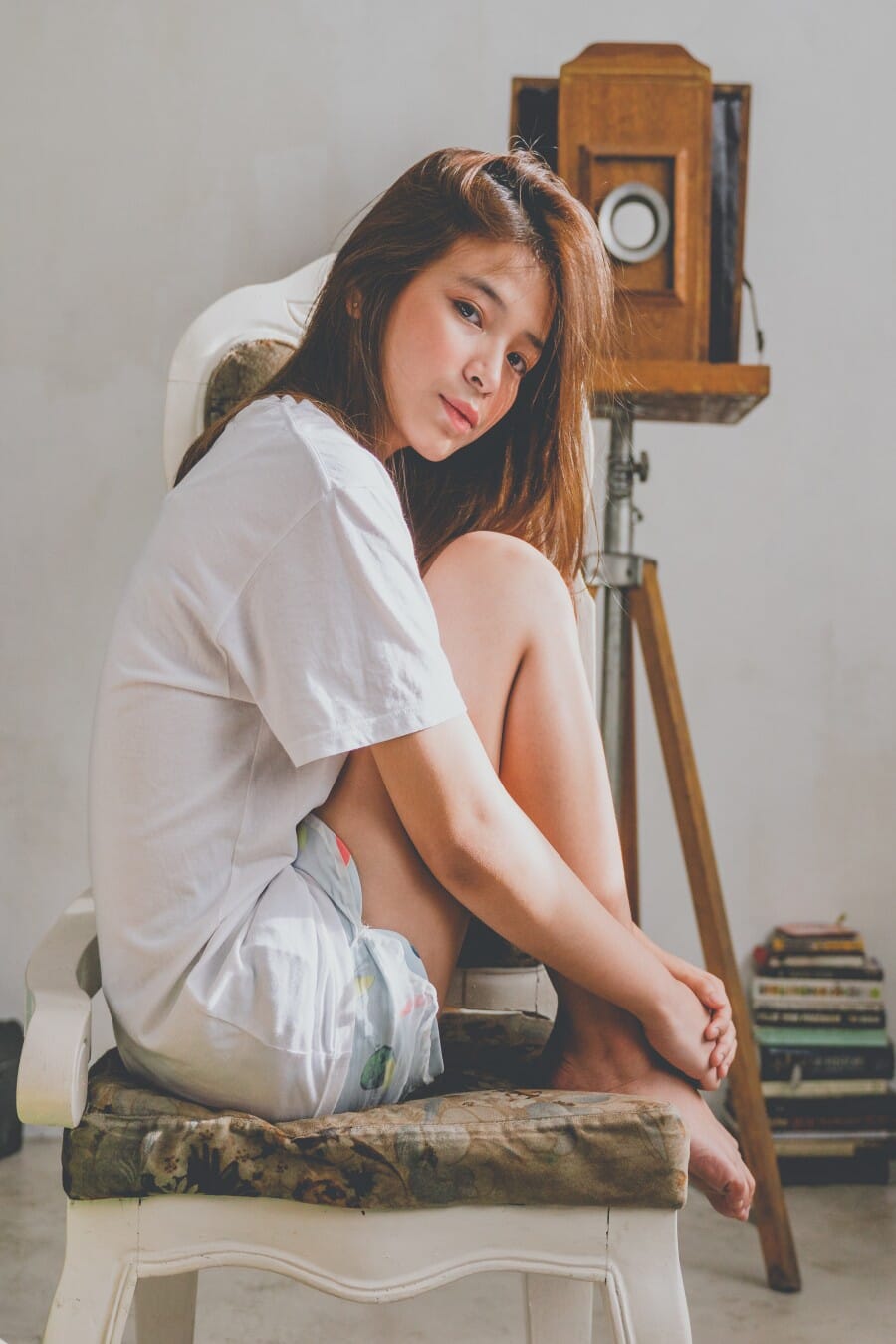 Outdoor Location Choices For Boudoir Photoshoot
Speak with your client about her interests. Take a cue from her personality and find the best outdoor locations for a boudoir photo session. A private garden or backyard would be a natural first choice. Other options include a barn, porch, private pool, beach, woods, and desert. This list is not exhaustive. Sit down with your client and brainstorm more locations that fit her interests and needs.

Step 4 – Create a Shoot List Prior to the Photo Session
As a professional boudoir photographer, your primary goal is to capture sensual, sexy, and classy images. The age, shape, and size of the subject shouldn't be a barrier to achieving your goal. The most effective way to communicate your vision clearly to your client is by creating a comprehensive shot list prior to the boudoir photography session. Show your
shot list template
to your client. In this simple checklist, include every photograph you and your client intend to capture. Add visual references and other handy details, such as camera angles or lighting arrangement, so you don't overlook anything. Some clients may be interested in shooting photos in unexpected places such as their bathroom, kitchen, living room, or family room. You'll need to factor in this as well when you make a list of the poses that would suit your client and make her look her best. As far as boudoir photography poses are concerned, taking a one-size-fits-all approach isn't going to work. Every client is different. Their tastes, interests, outlooks, needs, and personalities aren't alike. With all this in mind, consider all the poses that your client would want to include. Let's say your client wants to pose in a variety of different ways. For instance, she would want images of her lying on her back or stomach, sitting on her bed, sitting next to her bed, or lying with her legs propped on pillows. The important thing is your client must be comfortable in her own skin. Confidence speaks volumes. Confident body language translates into perfect pictures—which is precisely what you want.

Step 5 – Create a Detailed List of Clothing/Props to Include for the Boudoir Shoot
Most women have never posed half-dressed or without clothes in front of the camera. Boudoir photographs can range from sensual and sweet to out-and-out provocative. It all depends on your client's preferences.
Boudoir photography isn't definitely about revealing everything. This is what makes a lot of women apprehensive about posing for boudoir photos. With this in mind, here are some boudoir photography ideas related to clothes: oversized sweater, large coat, nightgown, corset, sexy tight dress, leather jacket, push-up bra, and lacy bra and high-waist shorts. The clothing your client chooses will depend on the level of exposure she is comfortable with.
The other important point to consider is body shape. It's a plain myth to think that women need to have hourglass figures for boudoir photography. That's far from true. Women of all body shapes—apple-shaped, pear-shaped, rectangular, inverted triangle, and plus size—can have great boudoir photos taken. So have your client bring outfits/clothing that goes well with her body shape.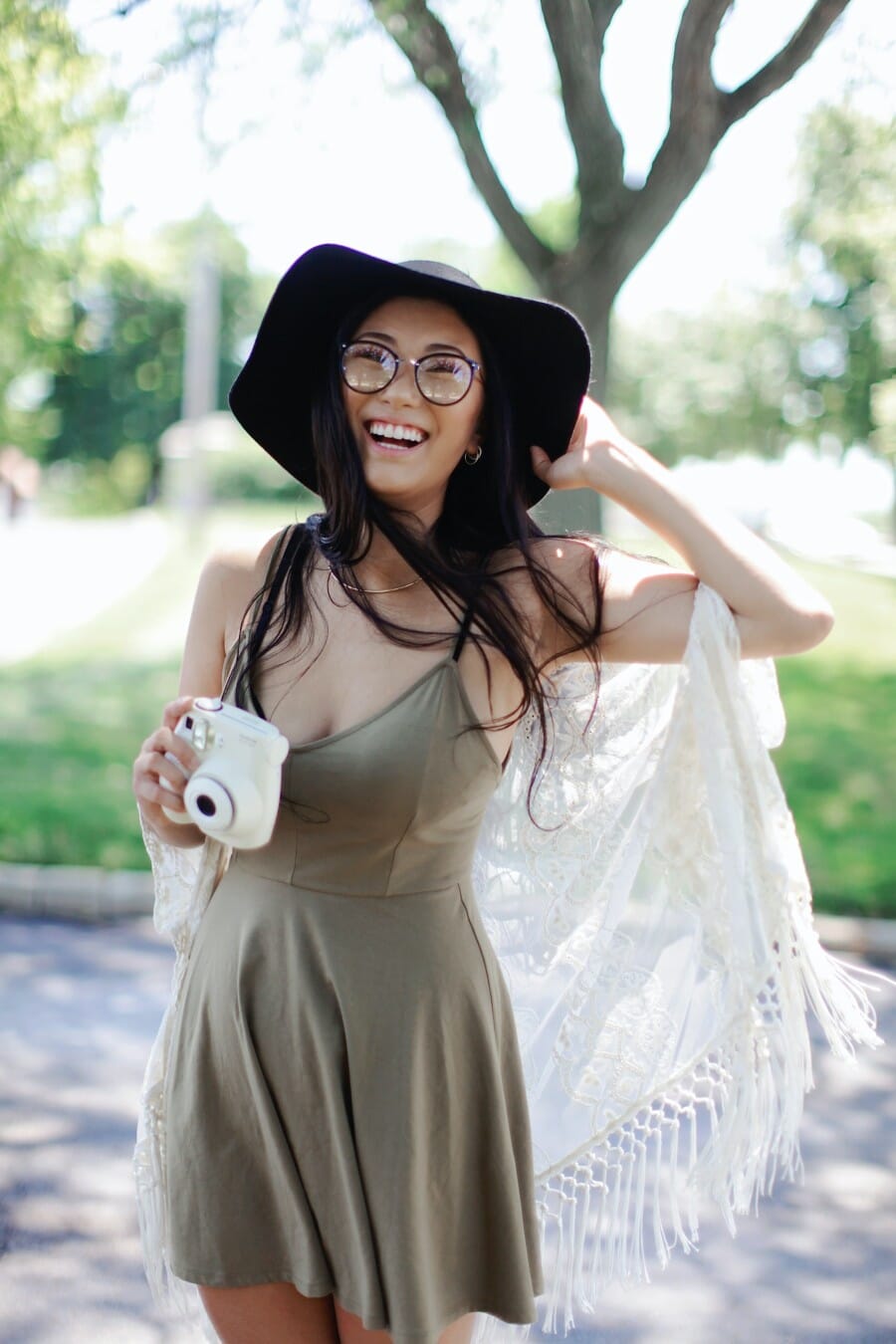 Consider special furniture such as a wicker egg chair, fur stool, antique furniture, or lounge chair if it would enhance the photo shoot and show off your client's personality. Props are everywhere—stairs, curtains, fur blankets, flowers and petals, jewelry, and more. The only caveat about props is to use the ones that flatter your client the most.
Step 6 – Create a List of Photo Gear That You Need to Bring to Execute All Your Boudoir Photography Ideas
A full-frame camera is ideal for boudoir photography. But you can get equally good results with a crop sensor. Mirrorless cameras are expected to surpass DSLRs during the next few years. So you might as well settle for a mirrorless camera. The cameras listed below are all good for taking boudoir photos:
Fast prime lenses are the next item on the list. The large aperture of these lenses allows you to shoot in low light and create dreamy photos with soft backgrounds and ample bokeh. Three prime lenses should be enough. You can shoot most images with a 50mm f/1.4 lens, as it's a versatile lens. For wider scenes, use a 35mm lens. And for intimate close-ups, use an 85mm lens. Aim to have the following lenses in your photo gear:
For superior results, you can also include some off-camera strobes in your photo gear, as they are the best source of artificial light. Strip lights are also alright, but off-camera strobes offer you a lot of flexibility. Lastly, if your client wants special effects, you can also include a smoke machine (also known as a fog generator or fog machine) to create moody and atmospheric images.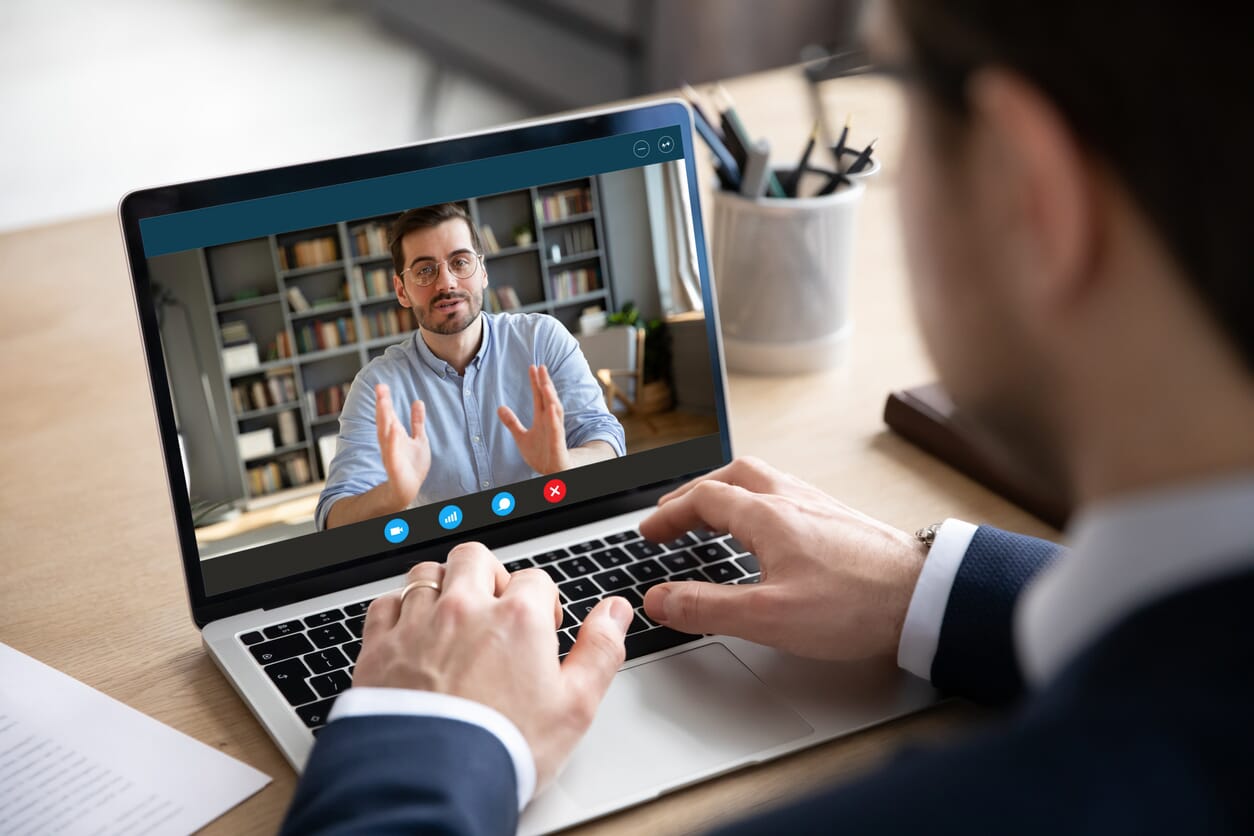 Photography Coaching Via Zoom
Have the right tools but don't know how to properly position your apparel? Get access to the basics, tips, and secrets to taking picture-perfect apparel shots with Picsera's Photography Zoom Coaching. 
Click here
 to find out more.
Step 7 – Plan How You Will Make Your Model Feel Comfortable, Relaxed, and At Ease to Take Revealing Boudoir Photos
An intimate photo shoot can make anyone nervous. So, make things easy for your client. You could play her favorite song to help her relax. Ask her if the temperature in the room is alright. Mention to your client that the whole session will be to her comfort level. Tell her she doesn't have to do anything that's uncomfortable, such as any specific poses or plain nudity. The worst thing you can do is pressure your client. Show her a couple of sensual poses. Pretend as if you completely fail at getting them right, and share a big laugh. That's a wonderful icebreaker.
Speak to your client about the benefits of deep breathing. You can ask her to take a few deep breaths and exhale through her mouth slowly. Show her how to do this the right way.
Step 8 – Important Boudoir Photography Tips: Do the Boudoir Shoot. Take Lots of Pictures.
Start slow with shooting. Most clients aren't familiar with camera flashes and quick-fire shutter clicks. They may feel intimidated. If the client is ultra-nervous, you can start with the client fully dressed, and she can change to the dress of her choice as the session progresses.

Ideally, you should begin a boudoir photoshoot with poses that the client is comfortable with. Ensure that the client is relaxed and at ease. Remind the client about deep breathing as it will calm her nerves and help with maintaining lively facial expressions when shooting. At first, as the client may still be a little tense, focus on doing the poses where your client doesn't have to look into the camera. Pick up the pace as you proceed.
Continue with your conversation during the photo shoot. Help your client to express her femininity. Even if your client has no idea how to pose for photos, guide her gently. Encourage her by telling her she is doing really well. All this will help your client overcome any anxiety she might be experiencing.
Show the back of the camera to your client when you are not clicking away. She'll know she can relax a bit. Feedback is invaluable at this point. So give her positive feedback, as it can be a huge mood booster. Of any given pose, shoot a lot of different variations. Remember to take a few anonymous boudoir photos that you can use for marketing your business, as well. Ensure that the entire photoshoot is to the comfort level of your client.

Step 9 – More Important Boudoir Photography Tips: Review All the Images. Pick the Top 10 Percent.
You'll probably have hundreds of images to look through. Remember, it's easy to pick the best photographs when you review them in reverse order. That is, start from the newest photos and go backward. The photographs you shoot toward the end of a particular pose are typically better. Therefore, make it a point to review all the images chronologically backward because you are more likely to spot the best image fast.
When you review the images, look at them as small thumbnails. This is important as it will help you judge the quality of each image. A photograph that has a strong composition will show up conspicuously at the thumbnail size. This way, you can quickly decide if a photo is strong or not. When in doubt, don't hesitate to reject. It's not worth wasting valuable time over "maybe" photos. Pick only the photos you have a definite affinity toward.
Select the best photos that will make your client's partner drool. Another important point to note is even if the quality of all the images is exceptional, pick only the top 10 percent.

Step 10 – Retouch Just Your Top Selects & Select Best Boudoir Picture
Many clients are worried about the way they look in photographs. And rightly so! Images straight out of your camera aren't perfect. They need a bit of retouching. The mood of a photograph can be enhanced by adding tone or a light texture.
When it comes to boudoir photos, less is more. Yes, you read that right!
Get an expert retoucher from Picsera to help you if your client wants you to take off the slight dark mark on her elbow, the scrape on her knee, the minor blemishes on her face, the stretch marks, or the birthmarks. Our portrait retouching services can make your clients look their best.
Need help with editing photos? Let us do the work for you. Start your FREE trial today!