How can the Dehaze Filter Help Me?
This filter reduces the little bit of soft fog that generally is on images. Coming from light striking atmospheric dust and/or moisture can cause a haze. Also light on the front of your lens can cause haze. When was the last time you used your lens shade?
To the rescue Dehaze filter. Just using a little bit goes a long way towards improving portrait images.
Where to Find the Dehaze Filter
Found in the develop module under Effects- it can add a haze or remove it for portraits between 5 and 10 otherwise it is too harsh. For other types of images you can adjust much higher depending upon the look and amount of haze. Dehaze is found in Lightroom 6 or higher.
Sample Screenshots Using Dehaze Filter
Dehaze filter on animal photography: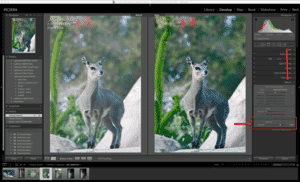 Dehaze filter on portrait photography: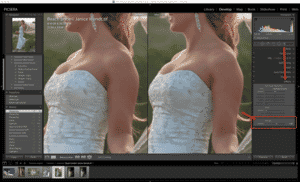 For more tips subscribe to our newsletter in the the footer below.
About the Writer- Janice Wendt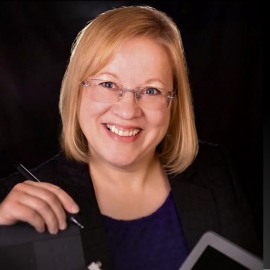 Janice is Head of Education at Picsera where she leads a growing team of digital imaging artists. Janice is well known for her extensive knowledge and creative techniques using, Perfectly Clear, Nik Collection, Alien Skin, as well as other Photoshop and Lightroom Plug-ins. She has more than 30 years of experience in nature, commercial, wedding, and portrait photography and recently earned her photographic craftsman degree from the Professional Photographers of America.