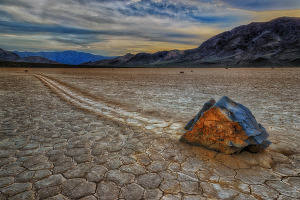 Storm Over Race Track, by Janice Wendt
Spotlight on Janice Wendt
Retouching is the secret to creating images that have that WOW factor and one of  seven game-changers that Janice Wendt will be presenting in our upcoming seminar, Work Less, Bill More. Janice is an experienced commercial and portrait photographer with more than 35 years in the field. Her photographic and retouching work can be found in leading photographic magazines.
Also, Janice is one of the photographic industry's most respected retouch and image enhancement artists. As the Head of Education at Picsera, Janice leads a growing team of digital imaging artists. Prior to joining Picsera, Janice was a consultant to Athentec Imaging.  She spent eleven years at Nik Software evangelizing the entire Collection. She left in 2012 when Google acquired the company. Janice is well known for her extensive knowledge and creative techniques using, Perfectly Clear, Nik Collection, Alien Skin, Topaz, as well as other Photoshop and Lightroom Plug-ins.
Janice continues to share her wealth of knowledge at trade shows, photography schools, and other industry events throughout the country teaching post production. She is a contributing member of the Datacolor Expert team and works closely with the educational community including, Professional Photographers of America, Texas School, West Coast School, Georgia School, Santa Fe Workshops, Maine Media Workshops and Palm Beach Photo Center. Janice's speaking accomplishments include, Imaging USA, Long Island Workshop, Florida School, Photographic Society of America, Ohio State PPA and Texas State PPA.
In creating new educational materials that cover the digital capture process, digital workflow, Janice offers a practical view of retouching that features alternative, time saving techniques for both the professional and beginning photographer. In her personal time, she creates landscape and nature images with her Nikon D800, a converted infrared Nikon D700, and a Fuji X Pro 1.