Interactive 3D Product Configurators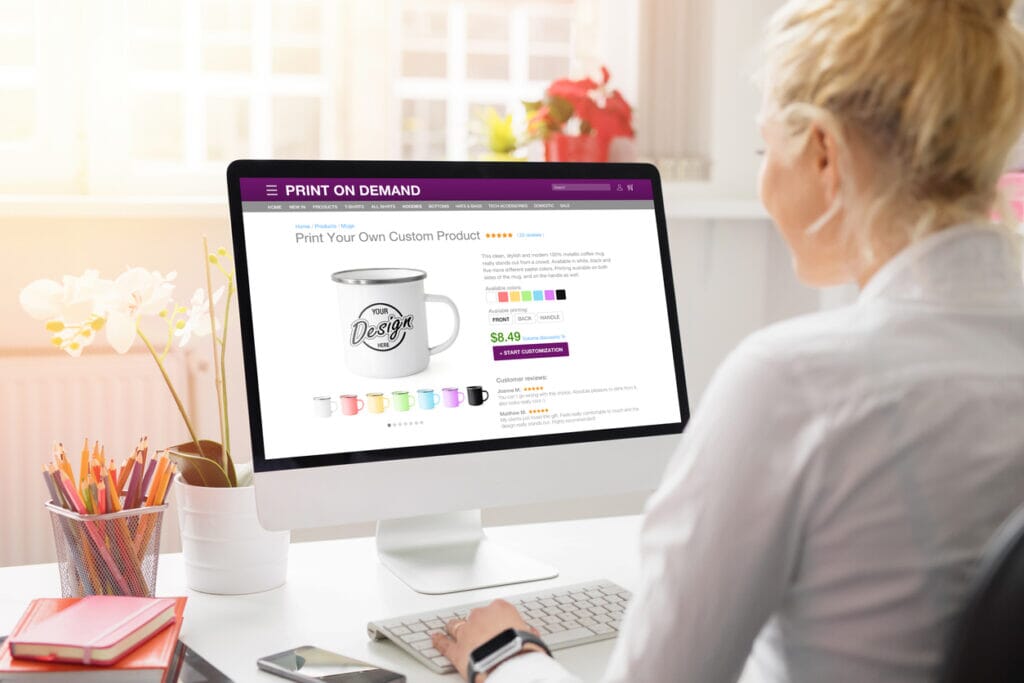 3D product configurators are made with a program used by many developers and is an integral component of the manufacturing process. This program helps configure the product until it is finalized and ordered to meet the designer's specifications. Shoe modification and furniture rendering apps such as AutoCAD and SketchUp some of its practical applications to companies.
More people are shopping online than ever before because of the pandemic, and they're getting more conscious of their eCommerce online shopping. Majority of businesses are shifting their focus to improving their online presence because of this buying behavior. This means they invest more in their marketing assets, websites, and online sales.
The only thing the pandemic stopped is people from shopping outdoors. It didn't prevent shoppers from going online and browsing products. Shopping online has now become the preferred method of buying a product, and even after the pandemic wanes, this will undoubtedly remain the case for the near future.
Configuring Products-Photorealistic and Modular
With a 3D product configurator, the furniture designer can empower customers with an online tool to fully customize each detail of the product. All the parameters, such as the dimensions, fabric, texture, color, and periphery, such as nuts and bolts, can be configured in the product's 3D digital prototype.  This allows the customer to design what they want in their furniture, like a SIMS (simulation in real life). 
By making an animation that shows various configurations in several spaces, businesses may showcase modular furniture's flexibility. For those shopping through mobile devices, such types of immersive images are also far more user-friendly. Instead of just navigating through an endless catalog of small photographs, smartphone users can interact with various pieces by flipping, zooming, and carefully inspecting a catalog of photorealistic product renderings.
The model is photorealistic, which means that it does not look animated but a real-life product they modify in real-time. This leaves nothing to the imagination. Customers will get exactly what they have designed. They can be at ease knowing what to expect once their orders have been delivered. Higher customer satisfaction will result in increased customer loyalty and word-of-mouth marketing.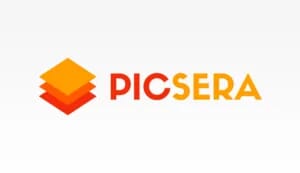 Outsource Photo Editing Services
Picsera offers photo editing and retouching, so you can focus on your business instead. Spend a fraction of the cost, time, and effort of photography with Picsera. 
Click here
 to find out more.
How Can You Apply 3D Product Configurators to Your Furniture Business?
Integration Into e-Commerce
With 3D product configurators, e-commerce furniture retailers can integrate ease of access, visibility, and customization. Automatic image generation can help see the final output of the user-customized image then and there. 
With live pricing, customers can easily calculate the final price of the product they have customized. Due to this revolutionary technology, nothing is left to the consumers' imagination, so there is greater satisfaction, fewer returns, and a smaller operating cost. It's the best way to grow your e-commerce business in spite of the pandemic, or a lack of a physical showroom in other cases. 
Did you know that shoppers are 20% more likely to purchase a product online when they use a 3D configuration tool? It gets them engaged in the process and makes it easy for them to own the final product. Many shoppers are reluctant to shop online because of the discrepancy in the images presented and the actual product.
It's extra challenging for furniture businesses to sell online because of the complexity of their catalogue. For one, it's hard to accurately capture the details of their product. With high-definition 3D product configurators, the customers are offered a glimpse into the actual furniture piece.
Part of what brings appeal to a high-end product configuration tool is the visual element. This is one place where corners can't be cut. Your 3D and 2D visuals should have a state-of-the-art product experience. Even today's least conscious online user will notice a subpar picture, which shows a lack of intention and attention on the company's part. Customers will automatically be switched off and move on from the transaction, whether they are mindful of it or not.
With online shopping, visuals are everything. The burden of convincing the buyers falls on the product graphic designers and editors because they need to efficiently create a powerful representation of the products they are offering. Without efficient strategies like this, it will be hard to entice the customers to purchase your pieces.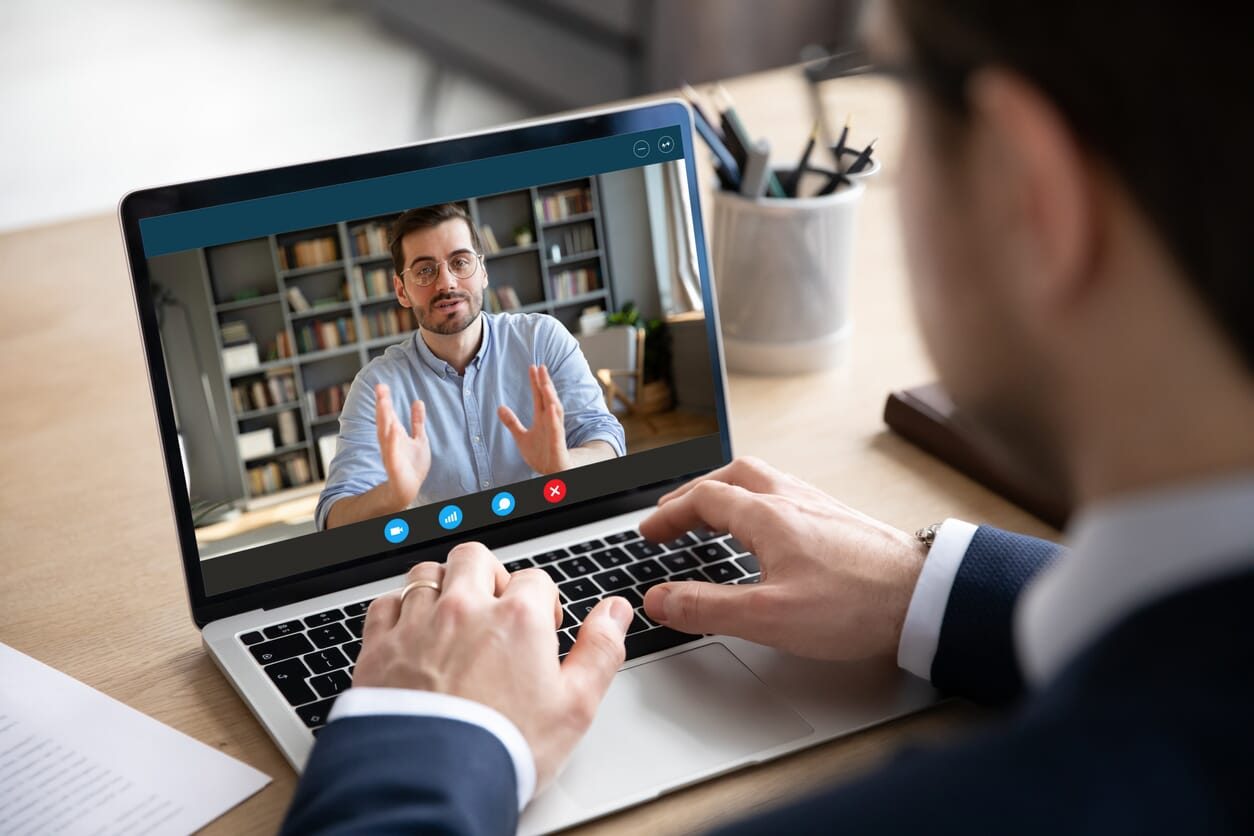 Photography Coaching Via Zoom
Have the right tools but don't know how to properly position your apparel? Get access to the basics, tips, and secrets to taking picture-perfect apparel shots with Picsera's Photography Zoom Coaching. 
Click here
 to find out more.
The 3D Interactive Experience
A 3D product configurator is an easy and effective tool to put your digital world into integration, customization, and personalization, creating unique insight and interaction around your products. A big advantage we have seen for all our customers is that 3D configurators improve lead efficiency. A 3D configurator teaches in a fun environment:  clients learn how they function and its basic characteristics during the configuration process. As a result, a 3D product configurator can redefine the sales process: sales teams engage with knowledgeable customers and do not need to answer simple questions about the product.
Since online consumer interest is increasingly divided, 3D advertisements are a great way to draw consumers' attention and demand interaction. A basic configurator using 3D models can also allow multiple product configurations to be displayed in one ad by prospective clients.
3D configurators allow users to make choices that are smarter and quicker. It's a different strategy, bringing consumer engagement into the spotlight. You allow your customers to customize the product depending on their preferences rather than endorsing a particular style, color, or design. If you allow for an augmented (AR) or virtual reality (VR) view of your items, you can take customer interaction a notch higher.
Your configuration tool should also be equipped to integrate with your framework for eCommerce effortlessly. Several product configurator tools have taken these issues into account and built their software to meet integration criteria.
Product Configuration Tools- Which One Is Best For My Business?
Some companies decide that they want to personally work on their own product configurators. With the appropriate resources, it is possible. The following companies have developed product configurators that they sell to e-commerce companies that sell products that can be customized. 
There are a variety of choices out there if you're in the hunt for a product configurator. As in any other management decision, the more informed you are, the better the results would be. While product configuration tool's startup costs can seem overwhelming at first glance, there are some features, roles, and overall features that can boost the profit margins in the long run. In other words, the investment is well worth it.
Just three main items to remember are flexibility, built-in integration, and image quality. With skilled professionals and leading-edge goods, Threekit is prepared and ready to help you find the best strategies for your particular needs. From impressive 3D capabilities to the latest virtual reality prospects to advice for the most common platforms, their focus areas run the eCommerce spectrum. Their expertise reaches widely into almost every digital marketing industry.
To display millions or even billions of possible configurations in real-time, Threekit blends the product catalog with 3D artistry.
With Sketchfab's key features (diverse simulations, labels, Augmented Reality, Virtual Reality), you can easily create a strong configurator to increase sales coupled with some easy additions built atop their powerful Viewer API. It allows people to directly make better decisions based on real-time pricing display, clear message, direct communication with a sales representative.
Moreover, the advanced rendering software from Sketchfab helps clients get a sense for product materials such as wood, steel, leather, and silicone.
As consumers can see what they are buying, their trust level increases, and cart abandonment is reduced. Also, AR or VR will allow clients to essentially "try out" a product. Sketchfab often produces several resolutions of each texture in a scene simultaneously. The 3D viewer then senses a device's requirements and loads a lower or higher quality to match quality and performance.
Expivi is the ground-breaking e-commerce platform that uses 3D and AR technologies to significantly improve the future of retail. The 3D configurator of Expivi enables your customers to configure your items to the desire of their hearts. Your clients will view the product and the chosen choices in 3D and virtual reality with real-time simulation and feedback.
Expivi CPQ (Configure Price Quote) enables you to immediately offer your customers a specific price for each chosen option and an average price for the finished product.
Outsourcing 3D Product Configurators with Picsera
Whichever technology you decide to go with, know that purchasing a license to use it is the first step to your 3D journey. It's a technical task that requires highly technical skills that not everyone has the capacity to do (or learn). Aside from top-notch 3D software, you'll also need software development kits and 3D modeling experts.
With all the requirements to create high-quality 3D product configurators, do you think you have what it takes? It can get really, really overwhelming trying to manage everything for your business. It takes months to years of intense training and learning to master the art of 3D. And even if you decide to hire in-house editors, the cost and burden of managing more employees will stress you out.
Instead of wasting your time and effort handling your own 3D product visualization needs, you can focus your energy on managing and growing your business. Why not work with a trusted partner that can see the vision you have for your brand?
Leading 3D Rendering companies like Picsera will work with you to deliver top-notch 3D product configurators that are almost lifelike. We are comprised of expert editors that have years of proven experience working with brands in various industries.
Picsera's 3D Rendering Services are sure to get you the most for your buck! Leave all your 3D product configurator needs to the experts so you can keep your attention on your craft. With a 99.9% success rate, you'll be amazed with how fast your business will benefit from our partnership.
Did Someone Say Free Trial?
3D rendering has helped many businesses flourish, including the furniture industry. This innovation has seen a more efficient marketing and manufacturing strategy for the benefit of both the seller and the consumer. Upgrade your business today with one of the best  
rendering services
 made affordable.