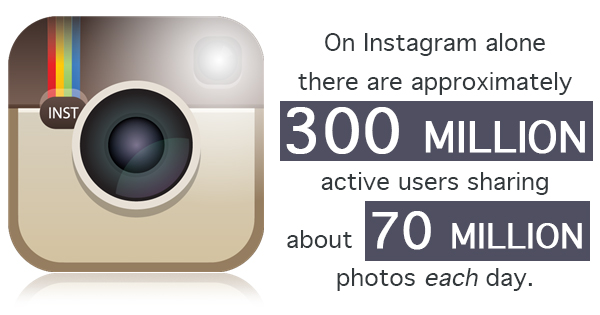 Social media has accelerated the way we exchange images to an incredible extent. To give some perspective:
Internet-connected citizens share 1.8 billion images a day.
300 million active users of Instagram share approximately 70 million photos each day.
350 million photos a day are shared via Facebook.
When you take into account this surprising constellation of facts, it becomes obvious that photographers have an excellent resource to take advantage of. Yet how can one monetize the trade of photography if one makes all of one's material available on a social media website that is free to use?
The approach that seems to work best is to have a few amazingly high-quality images that serve as an indicator of what you are capable of as a photographer, which will lead people to commission you to produce other work or take an interest in buying your pre-existing work. As such, photographers are under pressure to deliver quality through the first visual impression that a prospective client gets of their work. What is the best way to do this?
Digital photo retouching services are extremely useful in this regard. These services provide professional photo editing services for photographers in need of high-quality edits on their work. A company that provides digital photo retouching services can often also provide professional photo restyling, color corrections services, and every other editing task needed to bring a photographer's work to life.
How does this relate to social media? Professional photographs are twice as likely to be shared on social media as amateur photographers. The more your photographs convey this sense of professionalism, the more likely you are to get your name out there as a photographer and find work opportunities that help build your business.
Digital photo retouching services can be instrumental in expanding your brand on social media. Find a company that provides a combination of photo editing services that will optimize each of your photos in the exact way it requires. The results could make your work popular on social media and turn you into a well-recognized professional photographer.