How Backgrounds Make Product Renderings More Effective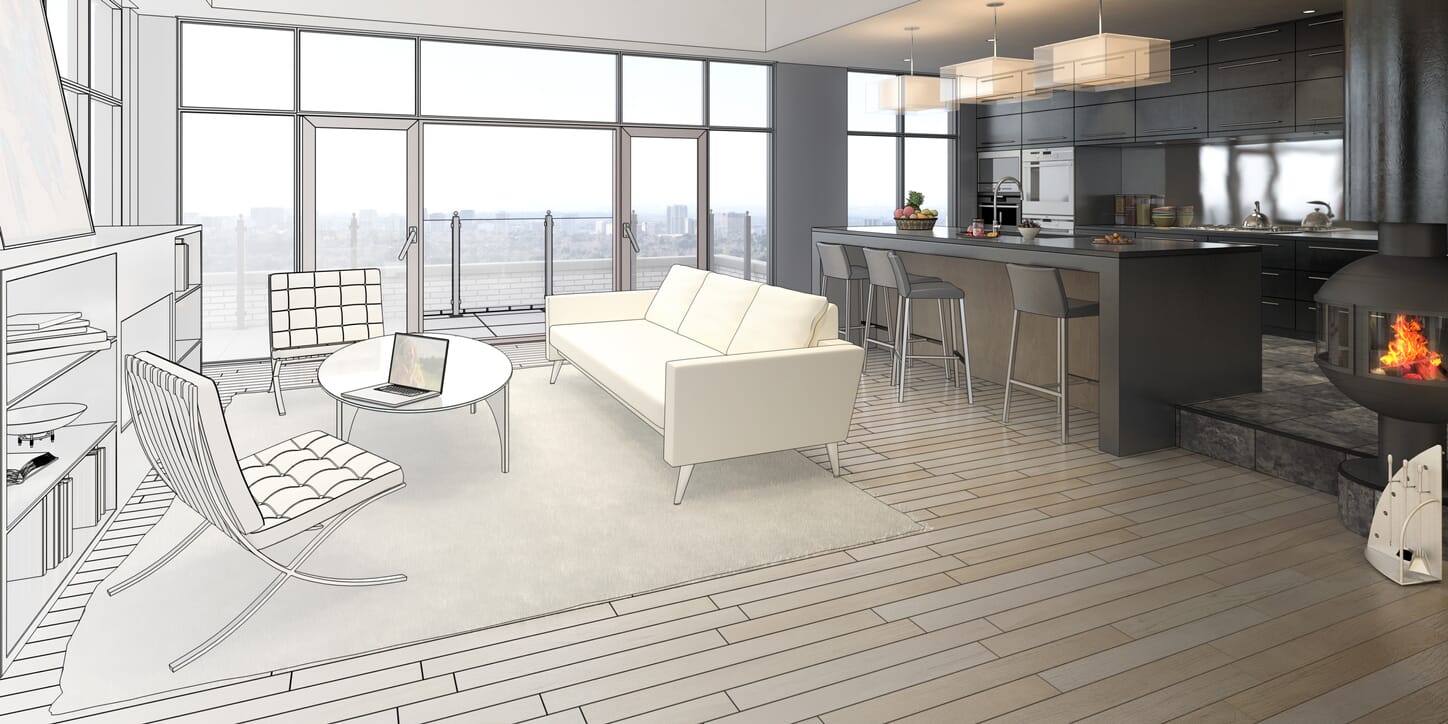 Product renders are one of the most powerful and commonly used forms of CGI for marketing campaigns. There's nothing simple about this technology, but the simple proven truth is that there are many advantages to using product renders. The versatility of product rendering offers options for all sorts of advertising materials in both retail and virtual settings. The background where you set your render matters just as much as the product itself.
Picking the proper background for your product rendering is essential in this process. The entire feel of the image has the power to convey the basic philosophy behind your masterpiece furniture. The perfect background can help place your furniture in the most appropriate settings that can stimulate the imagination of your customers. Choosing the correct background also helps highlight the "star" of the photograph – the furniture. 
There are many background types that rendering companies use to create 3D prototypes and advertisements for their product. Each of these have their own advantages depending on how the marketer or the business owner will use it. However, the three predominant backgrounds used for product renderings are white, compositional, and gradient. 
Benefits of a White Background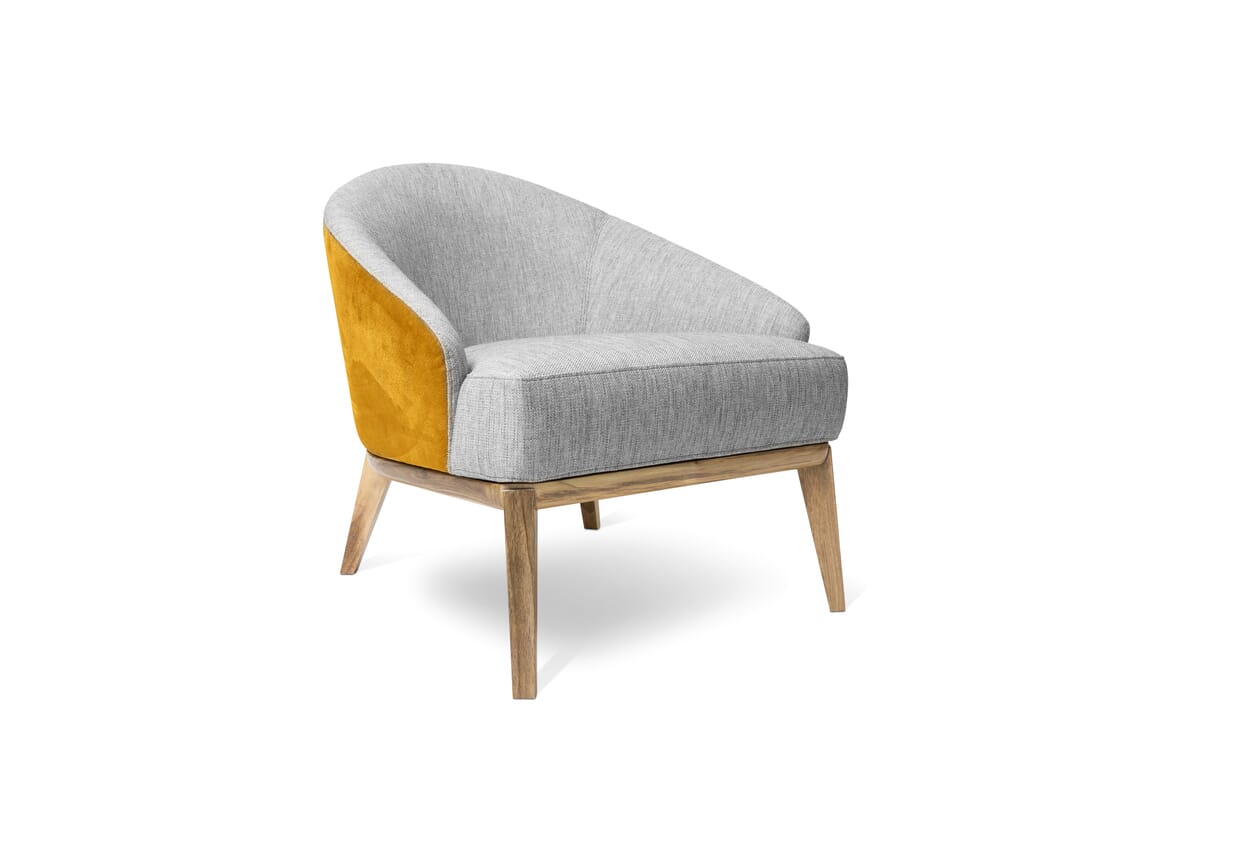 Of all types of 3D product renders, the white background is regarded as the most popular. Why? Because it's the easiest to execute- you don't have to think of other elements to match with your product. The benefits to it, though, is that it highlights your furniture and puts it on center stage. The only thing the eye will see is the product. The entire time you are looking at the picture, you only examine the product and all its features. A plain white background attracts shoppers' attention to a piece of furniture and does not distract them away from the object itself.
3D renders with a white background look cleaner and more polished. Context neutrality is ideal for showcasing a product's design specifics and features. For this reason, white backgrounds are also used for catalog product pages, immersive website components such as 360o view, and e-commerce stores. It is important that CGI is used correctly, and all the features of the furniture such as the color, quality of the fabric, and size are clearly illustrated. With a white background, you get the opportunity to emphasize on the details of your product.
There's another reason why white background rendering is the most popular option for retailers: all the giant online selling platforms require it. To be able to sell on Amazon, for example, you need to have high-quality pictures of your product placed on white backgrounds. Strict compliance is necessary, otherwise, you won't be able to sell on the platform. With tens of thousands of online sellers, it's no wonder white background rendering is the most commonly used.
Benefits of a Compositional Background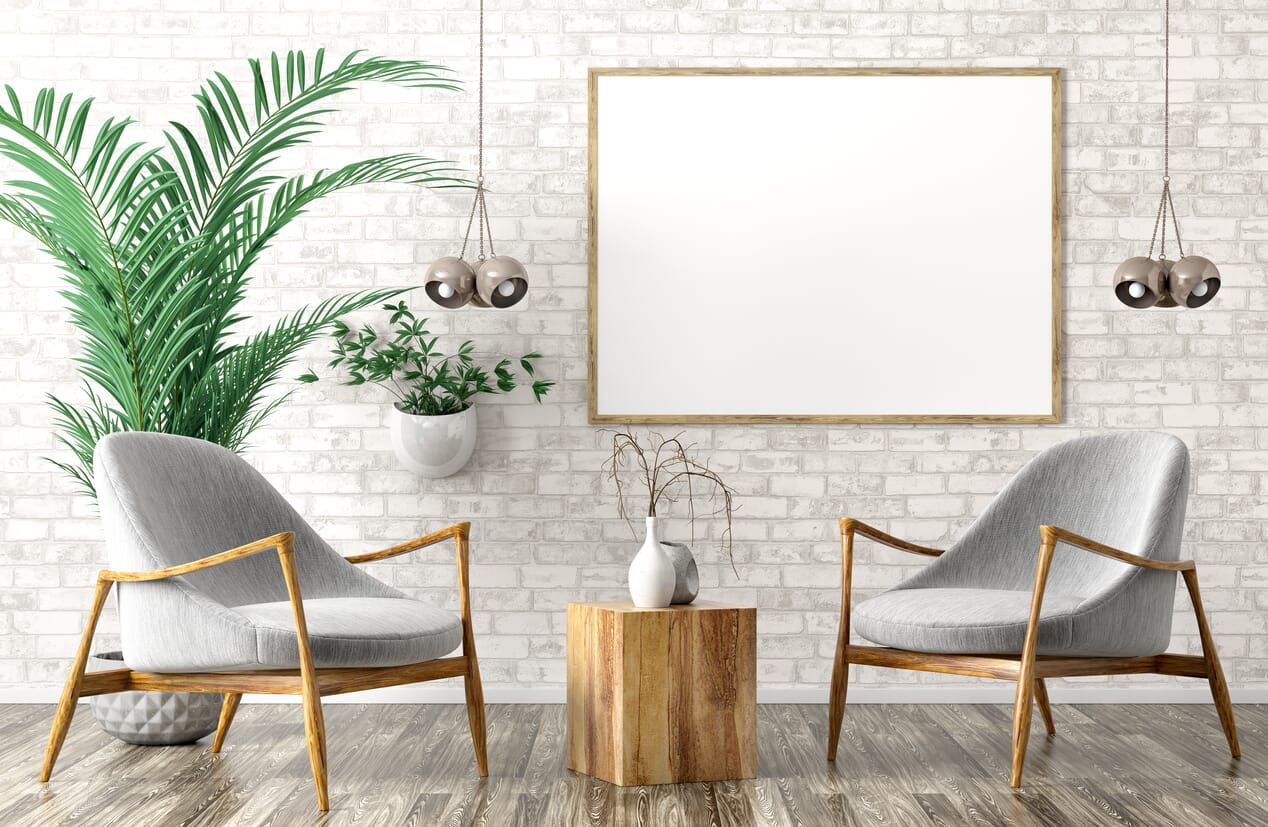 Another commonly used alternative is the compositional background. A compositional background is used when the customer has a specific idea in mind. Let's say a project asks for a product render of single-seating chairs. The designer wants distinct décor details in an interior design instead of the typical white background. To meet the client's requirements, the piece of furniture needs to be integrated as a 3D object with the background specifications in place. 
This type of background is called compositional because it makes everything from the background to the object appear in perfect harmony in the final result. This kind of background is traditionally used to recreate a space such as that living room to invoke an emotional response from the customer viewing the furniture. 
However, there might be risks to using a compositional background, especially if there is no well-thought out plan. Without harmony in the different elements, the image could appear chaotic. The goal is to place the furniture in a background that can help emphasize it and not overshadow it. You need an editor that can turn your vision into one well-balanced, well-coordinated, and well-matched picture. When harmony is achieved in the compositional background, then you can maximize the benefits. 
Effective use of a compositional background can activate the imagination of the customer when they can visualize how it will fit in their space. It can also create an ambience or feel to the scene. A compositional background can be useful in marketing when they want to customize to fit the occasion or event, such as Christmas, for example.
Benefits of a Gradient Background
As the name suggests, a gradient background is one that is made of a seamless transition of light and dark shades of the same color. While this is not the go-to background for many designers, companies who want to challenge the status quo often choose this kind of background. Think of the simplicity of a white background, but with some color to add funk to it. This way, you add a little creativity into the picture without thinking of other elements that will fit. You can keep the focus on your furniture while adding a little flare to your product visuals.
Unlike a white background, it can set a mood for the image. Using different hues and temperatures can give personality and attitude to your product. However it is important to exercise caution if you choose a gradient background for your rendering. When done right, the background can add a layer of allure and finesse to the product advertised. When done poorly, the background can gobble up attention from the product itself, which is counterproductive. 
Advantages to Using Backgrounds for Renders
How exactly does it help to place your 3D product renderings on backgrounds? Depending on the target market and the online platform to use, there is an appropriate background for each. For example, as previously mentioned, Amazon and other online markets have specific requirements for sellers. Included in this very specific set of requirements is the placement of HD product images on white backgrounds. If you want to expand your market, you need to be able to penetrate more than one customer base. 
Other than entering new markets, it can also help boost online sales and improve marketing strategies. 
One challenge that the furniture industry is facing when selling online is product presentation and visualization. Traditional photographs might just not cut it because the customers would want to inspect the product up close. 3D Renderings allow the customers to zoom in without pixelating the details. Placing your product renderings on plain white backgrounds means the customers can focus on even the tiniest details. When you zoom in, your loading time doesn't suffer, nor does the HD quality of the image. The customers get the same feel as if they are personally visiting the physical showroom, which is the key element to online sales. Giving them up-close access to the product can make them more comfortable making the purchase online.
To mimic a furniture showroom, 3D product renderings can be used to place the furniture in sample living spaces to show how they can complement other furniture pieces. Placing them within a setup can help the customers decide if it matches their current theme or design. It can even give them an idea how they can rearrange around the house, especially if they are furniture shopping for home improvement purposes.
Using proper backgrounds on product renders can also help the business with their visual product presentation on their website. They can keep the pictures in line with their theme or motif. It can make the website prettier and more interesting to scroll through. First impressions matter, because the initial reaction your product photo gets can affect whether they go through your catalogue or not.
Dominate Social Media Markets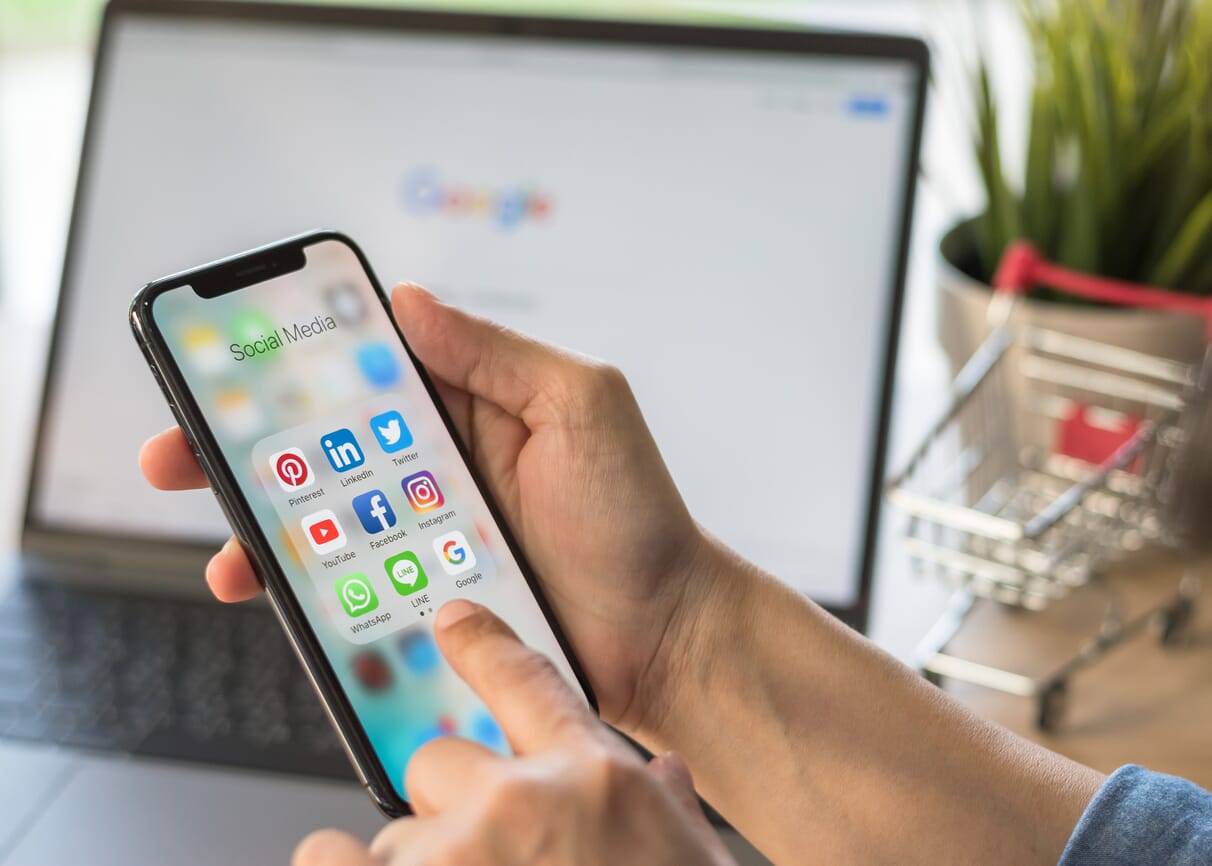 Today, the bulk of advertisement campaigns are run on social media. This is because social media has been part of everyone's daily life. From checking their newsfeeds to posting their own updates, people are connected through social media. Just like setting up advertisements on billboards and posters for people passing the roads, online advertisements are created for people passing through social media. And because the majority of businesses run social media ads, you need to add a unique feature to your campaign. One way to instantly set your products apart is by creating 3D renders that are strategically placed on appropriate backgrounds. It has to be eye-catching, and definitely interesting enough to get their attention. Dull, boring, and uncoordinated product advertisements are less likely to receive sales conversions.
The size of the social media market gave birth to direct online selling on these platforms. For example, Facebook has a Marketplace choice, and customers sometimes purchase furniture right from it without visiting the company's website. Marketers advertise on instagram, twitter, youtube, and other social platforms as well. It's a smart way to penetrate the market and remain visible to the customers. 
However, to ride with the trend, marketers need to customize their advertisements relevant to current happenings. For example, many businesses hopped on the Olympics train and used designs related to it. Manipulating the background can help give the customers up-to-date marketing materials that are relatable and timely. Backgrounds can also be maximized during special occasions. Instead of spending more money on creating new campaigns, businesses can use their current product renders and place them on specialized backgrounds.
In a nutshell, adding an appropriate background can help strengthen the appeal of your 3D furniture renderings. It can take your product visualizations one notch higher than the competition. It can set the mood or theme and just tie everything together. Depending on the purpose, each type of background can bring out the best in your product renders. Each can serve its purpose if you use them strategically, as mentioned in the article. 
More than aesthetics, using proper backgrounds can boost your business and sales. You can create a professional image of the business and put out amazing marketing material for promotions and advertisements. With almost everyone using 3D rendering technology nowadays, adding backgrounds can help differentiate you from the competition.
Did Someone Say Free Trial?
3D rendering has helped many businesses flourish, including the furniture industry. This innovation has seen a more efficient marketing and manufacturing strategy for the benefit of both the seller and the consumer. Upgrade your business today with one of the best  
rendering services
 made affordable.