The primary goal of an e-commerce website is to convert visitors into customers. It entails engaging a visitor effectively from the minute they arrive on a site, and guiding them until they make a purchase. This requires an ongoing process of website optimization to ensure the best user experience.
Many e-commerce platforms such as Shopify, have enabled businesses to easily optimize their site without needing much coding or design knowledge. While this is a truly beneficial offering for small business owners, it can also lead to making mistakes that jeopardize conversions.  Learn from these top 5 mistakes that could be costing your business revenue growth.
Cluttered, Convoluted Copy
Images grab a visitor's attention but copy closes the deal. The words you choose to sell your offering must be able to clearly tell a prospect who you are, what you are offering and what action they need to take right away.
You need powerful headlines, concise sub headings and highly prominent calls to action (CTA), specially in your product pages. Copy becomes particularly important for landing pages as these entice visitors to convert. You don't want to have an essay of text on your e-commerce site- who has the time to read through reams of content online? If visitors face wall-to-wall letters when they arrive at your site, it might feel like they have to take a test and run away. You're selling a product not your writing skills.
Don't dilute your product message. You only have a few seconds to convince visitors to stay longer on the page. Use short bullet points to get across your product information.
When crafting the few words for your CTA:
They must answer the question "what's next?"

Must be the largest, clickable button on the page

Must not be hidden under other images or on a busy background

Must be in a strong contrasting color to the background

Must be A/B tested to find the optimal size for conversions
Copy also takes the form of keyword optimized blog articles that draw additional traffic to your website. If your articles are full of spelling and grammar mistakes, offer no useful insights, are too formal and jargon riddled, visitors won't come back to read more of your helpful insights.  Bill Gates famously said, "Content is King!" in 1996 and it still holds true in 2017. Words are the building blocks of your brand storytelling. Construct them well and you will be rewarded with a higher conversion rate.
Unattractive Design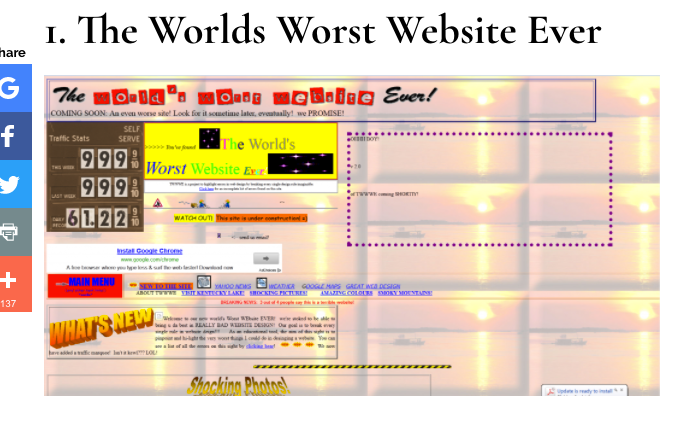 Ugly looking e-commerce sites are not going to get you any product sales. Where are we supposed to look when we arrive at the site? You have to use visual hierarchy in the construction of your website so we know how to "read" through it coherently. Is the font legible? Is there enough color contrast? Has white space been used effectively for maximum contrast?
Don't be one of those websites that go totally overboard and try and put everything and the kitchen sink onto their web pages. It looks like a messy teenager's bedroom –you just don't know where to start trying to sort through it all. Visitors can't find your product in all of the over designed elements and will quickly leave the page.
Impossible to Navigate Site Architecture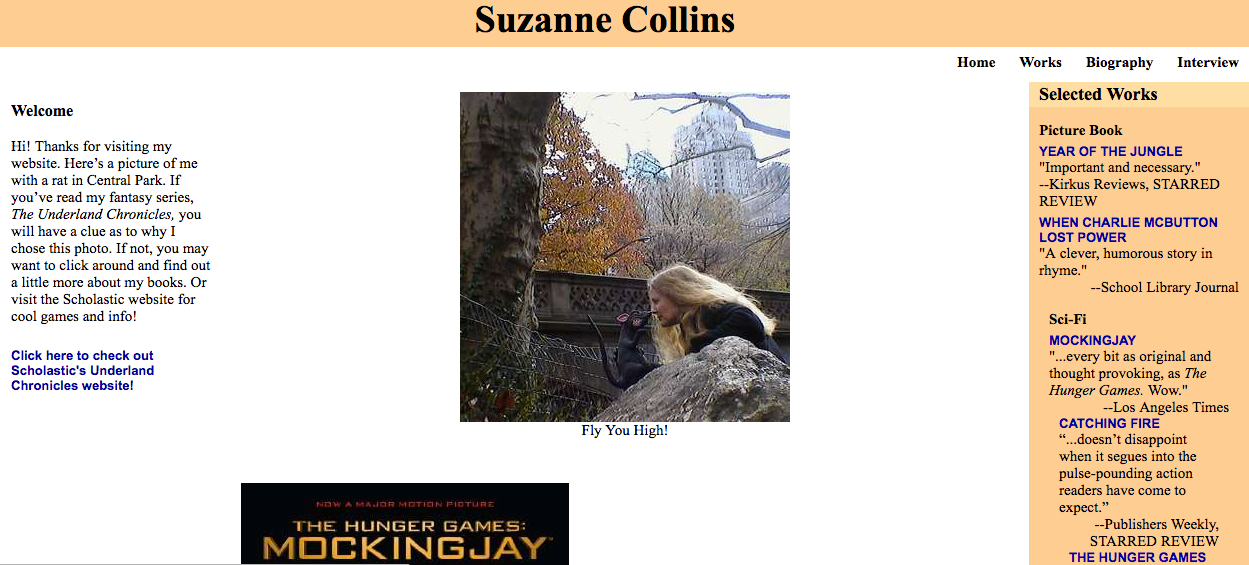 Can the visitor move around your site easily? Is it self-explanatory? Is it really simple for any visitor to use? Can they move from A-B to checkout smoothly by following a clear path through your site? They need to see your offer clearly, read the relevant information to assist them with making an informed purchasing decision and then be able to buy the product, or sign up for the offer with little hoop jumping.
The layout must be super easy to use. Your e-commerce site has to be optimized for mobile to give the user a seamless experience across any device they choose to use.
Make sure all of your most vital info happens above the first page fold. There must be consistency between all of the web pages on your e-commerce site. Font, colors, style must all have uniformity so that a visitor doesn't have a jarring feeling that they are suddenly at a different site because the design has changed so dramatically. We don't want to find our way around your site through trial and error. We don't want to click on an image or a button that takes us nowhere. Your site must also be social media friendly so that there are interactive elements to engage visitors.
Poorly Optimized Product Images
Visuals sell a product. The images that you choose must be relevant and of exceptional quality. If you have selected your website and product images as an afterthought, your prospects won't pay you a second thought. While product images are fundamental to the sale of your product they cannot be massive files.
If you haven't optimized your images for your e-commerce site, they could be too big and end up slowing down the upload speed of your entire site. No one likes to wait around for an upload… and you can say goodbye to the conversion. A site has to load in 2 seconds on a 6mbps connection if you want the visitor to hang around.
Your images can be optimized so that their pixel size matches the display needs of a 1024×768 screen but should also look good for a 800×600 setting. Enormous images must be relegated to 3rd party image hosting platforms so that they don't clog up your website.
If you are using bad product photography it doesn't matter if they are a perfect size, they can end up making your brand look unprofessional and untrustworthy. Investing in professional, outsourced photography and photo editing services can ensure a higher conversion rate thanks to superior quality images
Most importantly you want to steer clear of stock photos at all costs. They are not specific enough to your brand and can be seen across the net. This impacts your credibility negatively. You can spot an inauthentic, irrelevant stock image a mile away.
No Trust Signals
Prospects want to hear from other human beings about how they have experienced your product or service. When they can easily see other customer's feedback they are accessing your social approval rating. You are showing proof that others have benefited from your offering. You have to add trust signals in the form of testimonials and reviews. These have to be from real people and should include their picture, name and possibly their company. Trust indicators are also logos that show you use "verified" software or you belong to trustworthy organizations.
Conversion Currency
Conversions are the currency of the internet. Your ability to successfully trade starts and stops with an optimized website. Failing to offer a user focused website experience will lead to fewer conversions. Do it right the first time by ensuring you are not making these 5 common mistakes when creating your e-commerce site. Ask friends or other third parties to go through your site and give you honest feedback. Your company's growth is on the line. This is where sales/conversions are made and if you don't execute your website with the customer in mind, you will find that you don't have any.