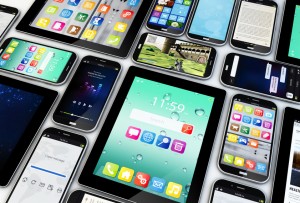 Earlier this month Adobe updated and released new programs for its iOS software. Some of the applications were combined together, some retired completely, and a couple entirely new ones were introduced. One of the new apps is called Adobe Photoshop Fix, which as the name suggests is a photo editing service that allows users to retouch, edit, and restore images on iOS devices, according to the technology industry news site engadget.com. It should see a lot of usage considering over 1.8 billion photos are shared by internet-users every day on sites like Instagram, where 300 million active users share approximately 70 million images a day. Instagram alone hosted more than 500 million photos in 2012, which was 30 times greater than the entire photo archive of the Library of Congress.

The app isn't a replacement for professional photo editing services for photographers, but it is quite a versatile and useful tool. In fact, one of the program's greatest strengths is in its simplicity. It offers a nice variety of functions without over-complicating the entire process. At your service will be two of the most popular tools from the desktop version of Photoshop: the Healing Brush and Liquify handle.


These tools can be used to do everything from removing the unfortunately placed power-line in the background of a scenic shot to cleaning up facial blemishes. There are also numerous adjustments you can make to things like color, focusing, blur in/out, and resolution. The Liquify tool can even be used to make subtle changes in physical facial appearances such as changing the size of a smile or brightening one's eyes.

Another important feature of Photoshop Fix is the ability to undo your attempted "fix." If you ever make a change you don't like or do something on accident, you can easily go back with the Restore tool.

The photo editing service can be synced across platforms and with cloud technology so you can access old photos and save new tweaked ones wherever it is you need them. It is currently only available for Apple products, but Adobe has promised an Android version coming soon.