Professional Background Removal Services
For product images, headshots, and more
Outsource one job at a time or hire your own dedicated team of photo editors.
Outsource Background Removal, Image Masking, and Clipping Paths to Picsera
Think background removal is as easy as 1, 2, 3? Try that for thousands of your product images! It's a recurring need for every business, but you don't need to spend countless sleepless nights editing. With Picsera, you can have high-quality images at an affordable cost. ​
In this visual-centric world, we make sure our team of professionals are up-to-date with their techniques and skills. We only hire the best and most seasoned editors.
Consistently Amazing Images
Maintain a top-notch brand image with a consistent imaging style for each product shot. Our team can capture the exact flair you envision for your images.
In a fast-paced society, time is of essence. Don't wait weeks for background removal services. With Picsera, you can consistently produce high-quality images fast.
Background removal services don't have to be expensive to be good! Don't settle for just any editing company. Choose one that's affordable but high-quality.
Our professionals are at your service whenever a project is needed. Grow your business with ease without worrying because our photo gurus are reliable and responsible.
High-quality Image Editing
We thrive for your business success, and we are proud of our 99.9% customer satisfaction rating. We go above and beyond for all our clients to produce only the best images.
For Photographers, Graphic Designers, and Business People with No Time for Photo Editing!!
Picsera's professional background removal services and clipping path services are made specifically for photographers and business professionals looking for an easy way to remove backgrounds from photos. Send us a couple, or a hundred, images today and have them website-ready without breaking a sweat!
Background Removal Service Levels
Picsera offers five service levels of image background removal
Simple White Background Product Photos
If you're looking for an affordable and fast solution for getting simple product photos on a white background, then our automated process may be all you need. If you're shooting against a white or grey background, and you're shooting 1 item per frame, our Basic Service is perfect for you.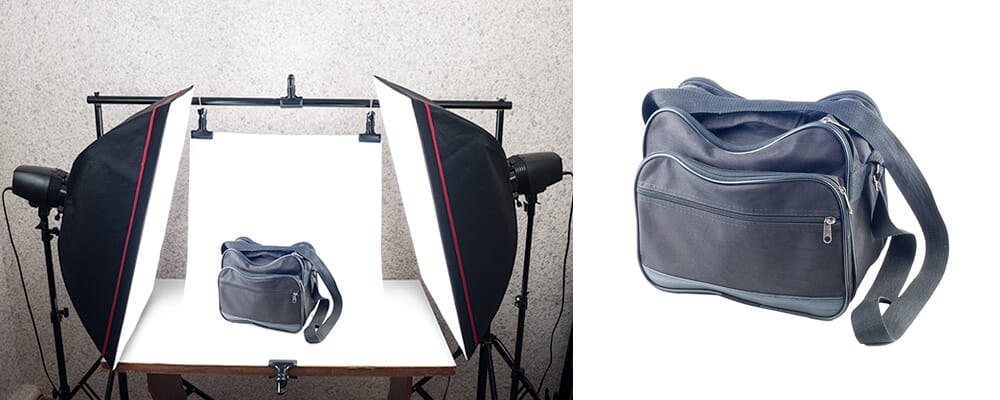 Intermediate Background Removal Service
If the Basic Service meets your needs, but  you want to add shadows or preserve the natural shadows in your images, then our Intermediate service level is the right choice for you.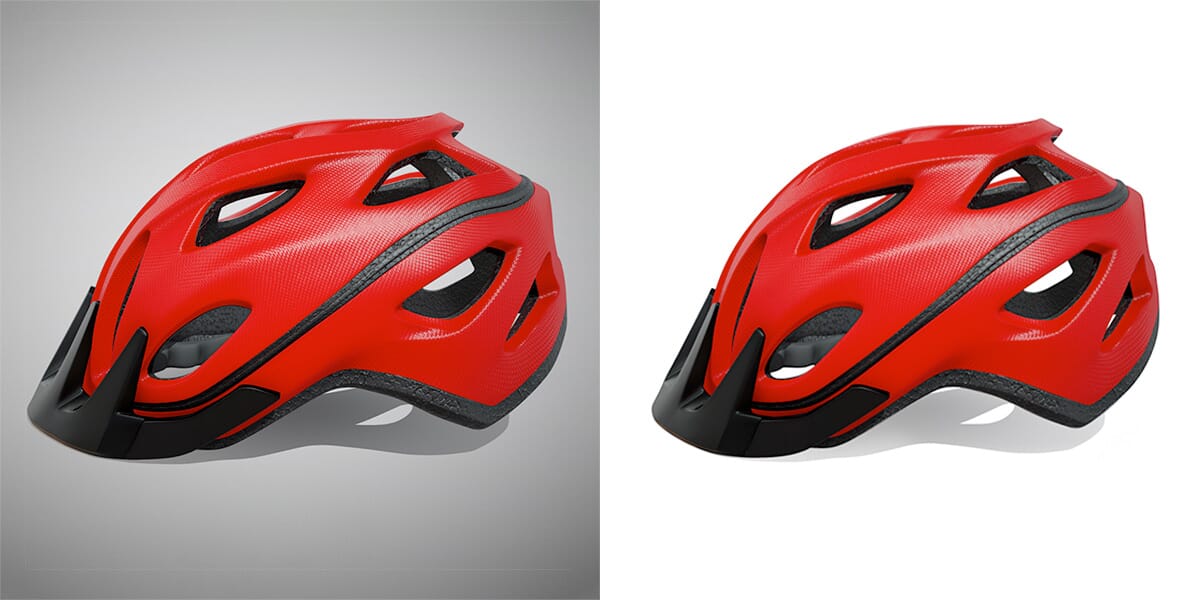 If your products have more detail or if there are 2 or more items in one image, then a hand drawn clipping path is required.  Clipping paths provide very precise product extractions and are needed when you want high resolution images to allow your customers to zoom in and see fine details.

Invisible Mannequin Service
If you're shooting on mannequins, then we can help you remove the mannequins and rebuild the inside of the garment.  Send us an image of the exterior.  Then turn the item inside out, place it back on the mannequin and shoot another image.   Send us both images and our designers will create the perfect image – no one will know how you did it!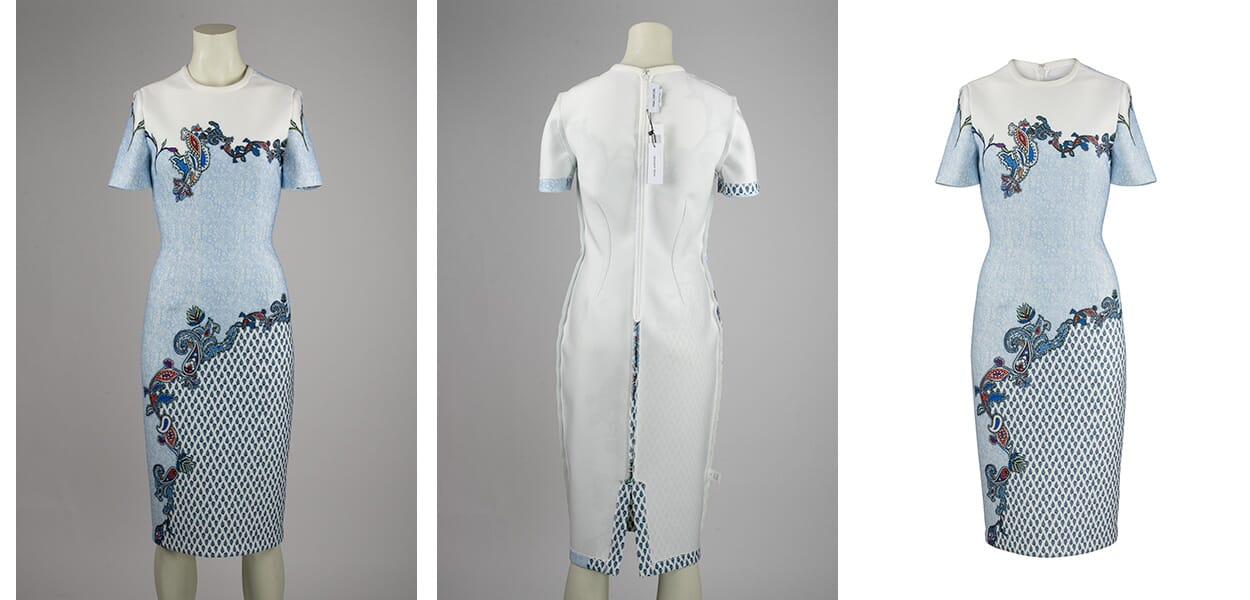 When you shoot individual headshots or individuals who will be extracted from a background and composited into a group photo we can help you create transparent PNG files so you can place your subjects on any type of background.  Our hair extractions are flawless and your clients will look great on any type of background you place them into.  You can send us your background template and we can deliver the finished image ready to be sent to your client.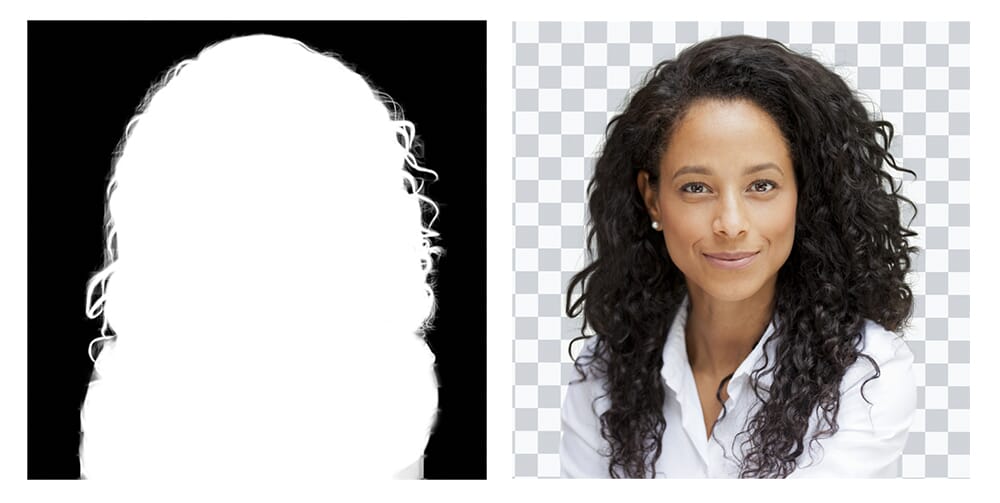 Ultra Complex Clipping Paths
If you are shooting images with multiple products or if you are shooting detailed items like jewelry and you need to control different areas within an image separately, you can trust our designers to give you pixel-perfect clipping paths or masks.  We'll liberate you from this painstaking and tedious activity while giving you back a lot of time.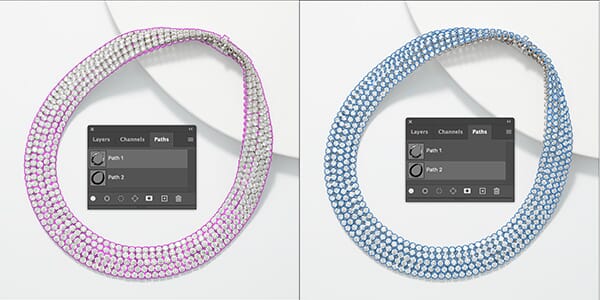 Pricing for Background Removal Services
We make it easy for any photographer or business owner looking for amazing background removal services to work with us. Take removing backgrounds off your plate and outsource to Picsera.
| | Basic | Intermediate | Advanced | Complex | Ultra Complex |
| --- | --- | --- | --- | --- | --- |
| | Simple product shots,  clipping precision is acceptable.  Speed and price matter most. | Simple product shots, clipping precision is excellent.  Good balance of speed, price, and quality. | Apparel, jewelry, high res files. At least 1 clipping path is required to complete the extraction. Includes invisible mannequins. Pixel perfect precision. | Headshots, highly detailed areas, hair and fur, etc. A combination of image masking and clipping paths are used to complete the task.  Pixel perfect precision. | You need the ability to control multiple areas of the image separately.  Images that require various masks or clipping paths. |
| White or Transparent Background | | | | | |
| | | | | | |
| | | | | | |
| No. of Clippings Paths/Masks | | | | | |
| | | | | | |
| | | | | | |
| | Starting at $0.50, as low as $0.25 per image | Starting at $1.00, as low as $0.75 per image | Starting at $2.50, as low as $2.00 per image | Starting at $5.00, as low as $4.50 per image | Starting at $10.00, as low as $8.00 per image |
We provide quotes based on your exact requirements.
Retouching services are priced separately. Click here for complete list of photo editing services and rates.
Get Custom Quote for Background Removal Services
You will start with getting a quotation so our team can review your images and offer you the best rates for your project. After reviewing your files, we will let you know the price per image. The rates above are just an estimate of what you can expect based on your photo editing needs. We give special rates for customers with high-volume demands, so we encourage you to discuss with us your requirements.
Contact us now to get a custom quote and FREE trial, no strings attached.
All Background Removal Services Include
Satisfaction Guaranteed
Live Expert Support
Personalized Dashboard
Dropbox and Website Uploader Options
Frequently Asked Questions:
I really enjoy the growing relationship I have with Picsera. Very straightforward pricing, good customer service, and a constantly evolving platform.
Working with Picsera over the past two years has completely changed my business! Their editing services are top notch, quick turnaround time, and affordably priced. THANK YOU PICSERA.
Picsera is our go-to company for photo editing. They are responsive and can be counted on to deliver consistently good work. They make us look better to our clients!"
Picsera does an excellent job of editing and color correction. David gets personally involved in overseeing and ensuring the quality of their work.
These guys are awesome! We take the pictures and they do the rest. Definitely a great partner to have on your side
Thank you a million! I honestly expected to have to do a lot of work to my images once I got them back... I was bracing myself that it wouldn't be the relief I needed so that I could deal with it if it wasn't. I am so, so happy with the job your team did on my pictures. I can't even put my feelings into words right now. You have no idea how much Picsera has helped me out!
I am sure impressed with your services and your staff is amazing! I cannot thank you enough


Picsera opened for business in August of 2014 and has been servicing customers ever since.
Since 2014, we've completed over 30,000 jobs
Successful
Completion Rate
99% percent of the jobs completed met customer expectations on the first attempt.
We service a wide range of customers, from commercial photography studios to large, multinational brands in a variety of industries.