Sometimes we have a little flare on a corner or top of an image. While in some images it can be creative, this, however, may not be what you wanted. In this #tiptuesday, you'll discover how to quickly get rid of those flares to improve your images.
How to fix a flare on the corner or top of an image:
Select the gradient tool in Lightroom. With all of the other sliders off, adjust the DeHaze adjustment. Drag and place the gradient. Then adjust the DeHaze adjustment until you see the amount of haze removal you would like to see.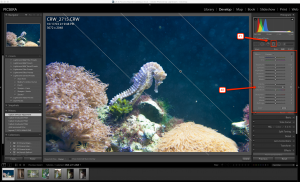 Before Dehaze After Dehaze
How to selectively reduce dullness:
As a result of atmospheric haze, an image can have dullness like what can be seen on the foliage on the image below. The bridge looks great but the foliage is not rich and vibrant due to the haze produced by moisture in the air. To correct the dullness that the haze creates, use the Radial Tool in Lightroom. Select the Radial tool. Adjust the DeHaze slider. Note: If you only see the adjustment inside the radial selection be sure to turn off the Invert Mask setting.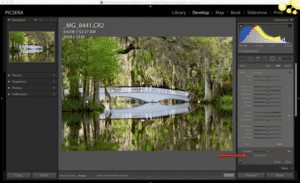 Before Dehaze After Dehaze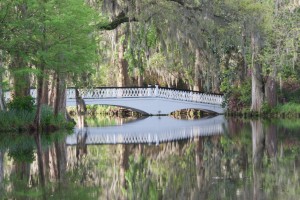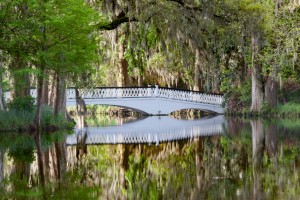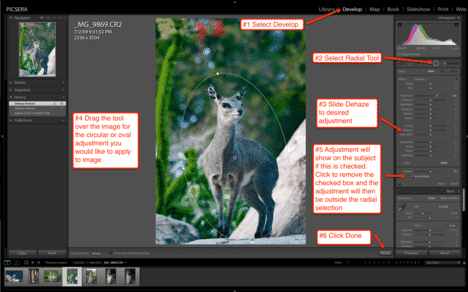 Note that these images have no color correction! It's a just the magic of the Dehaze adjustment. Have you used any of these techniques before? Do you have other ways to fix the flare in images? Comment below!
---
You do the Shooting, We'll Take Care of the Editing!
Photo editing can be very time consuming and it takes away time away from growing your business. Trust our team of experts to become your own virtual photo editing team without the hassle of managing or hiring! Get started by shopping our most popular services for pro photographers:
---
About the Writer- Janice Wendt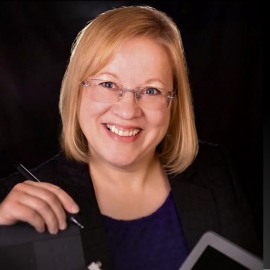 Janice is Head of Education at Picsera where she leads a growing team of digital imaging artists. Janice is well known for her extensive knowledge and creative techniques using, Perfectly Clear, Nik Collection, Alien Skin, as well as other Photoshop and Lightroom Plug-ins. She has more than 30 years of experience in nature, commercial, wedding, and portrait photography and recently earned her photographic craftsman degree from the Professional Photographers of America.