In today's online universe, tech use during home searches is high. In fact, a whopping 97 percent of homebuyers use the internet in their home search.
A typical homebuyer will scroll through hundreds or even thousands of photos until they zoom in on the house they like.
Does this mean they didn't like the other houses?
Certainly not!
The other houses possibly didn't appeal to the searchers because the photos were not captivating.
Crappy, amateur photos don't sell houses. Evidently, capturing photos in the best lighting can be a decisive factor in selling a house fast.
Professional real estate photographers offer a great service: They can help sell houses faster and for a higher price.
As a professional photographer, offering your clients exceptional quality photos is a given. But pricing your service correctly is crucial because you need to get the value you deserve.
Let's look at some real estate photography pricing facts and statistics:
Real estate photography pricing is typically based on the size of the property, the number of photos requested, and the complexity of the shoot.

Professional real estate photographers typically charge between $100 and $400 for a single property shoot.

The cost of a real estate photography package can vary depending on the number of photos requested, the complexity of the shoot, and the photographer's experience.

Most real estate photography packages include a set number of photos, such as 10–20 photos, and a set number of hours for the shoot.

Professional real estate photographers typically use high-end DSLR cameras and the best lens for real estate photography to capture the best quality images.
Professional real estate photographers also use specialized product photography lighting equipment to ensure the best quality images.

Real estate photography packages may also include additional services such as virtual tours, aerial photography, and video services.
The average cost range of real estate photography in the US is between $150 and $300 per shoot. 

The average cost range of a real estate photography package (including photos, aerial shots, and a virtual tour) is between $200 and $500. 

The average cost range for a single aerial shot is between $50 and $150. 

The average cost range for a single virtual tour is between $50 and $150. 

The average cost range for a single real estate photo is between $25 and $50. 

The average cost for a real estate photography package (including photos, aerial shots, and a virtual tour) is approximately $350.
Important Note: Some novice photographers keen on breaking into the field charge a much lower price than the ones shown here. Likewise, accomplished professional photographers charge a higher price.
Detailed below are 5 secrets to real estate photography pricing that promise business growth and a high income.
1: Determine Your Income Goal
The basic goal of a small business is profitability. Therefore, for your business to be profitable, your operating expenses need to be much lower than your profits.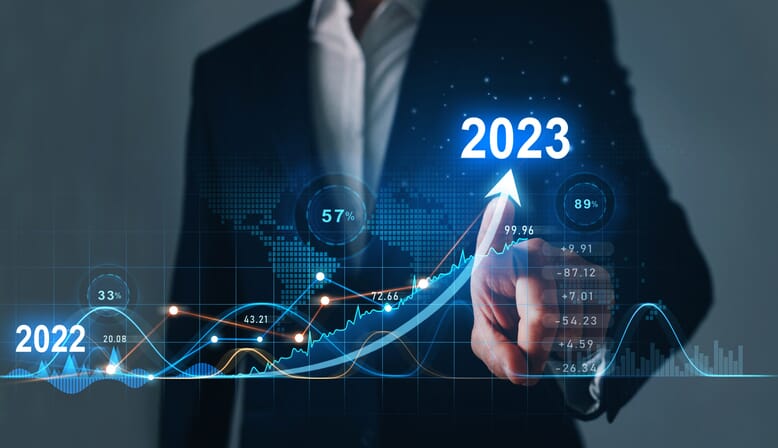 The key advantage of running a real estate photography business is you have complete control over how much money you earn.
The approach to determining your income goal is simple. Let's say that as a part-time real estate photographer, you want to earn $25,000 per year on top of your regular income. Or let's say you want to earn $75,000 per year as a full-time professional photographer. Whatever your income goal, it's important that you come up with a number that justifies pursuing this profession.
The next step is elementary. Add your operating expenses to your income goal. Operating expenses include money spent on office rent, equipment, photo editing, travel, etc. That is, $25,000 + $75,000 = $100,000 (where $25,000 is your operating expenses and $75,000 is your income goal).
Note: The amount $25,000 is just an assumption. Your operating expenses could be higher or lower depending on several factors.
So your business turnover, a.k.a. gross revenue needs to be $100,000.
You can fix your real estate photography pricing based on this amount.
Let's say you charge a highly competitive rate of $250 per photo shoot. Then you'll need 100,000 / 250 = 400 gigs per year to meet your income goal. But if you charge a slightly higher price of $400 per photo shoot and offer some add-on features (discussed in detail below), you'll need only 250 gigs per year to meet your income goal.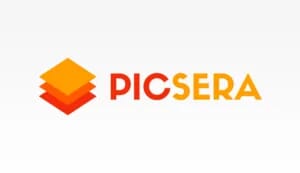 Outsource Photo Editing Services
Picsera offers photo editing and retouching, so you can focus on your business instead. Spend a fraction of the cost, time, and effort of photography with Picsera. Click here to find out more.
2: Evaluate Your Competition
An easy Google search for real estate photographers in your location will help you determine who your competitors are. Look at the top 10 results. Do a comprehensive competitive analysis by looking closely at their business websites.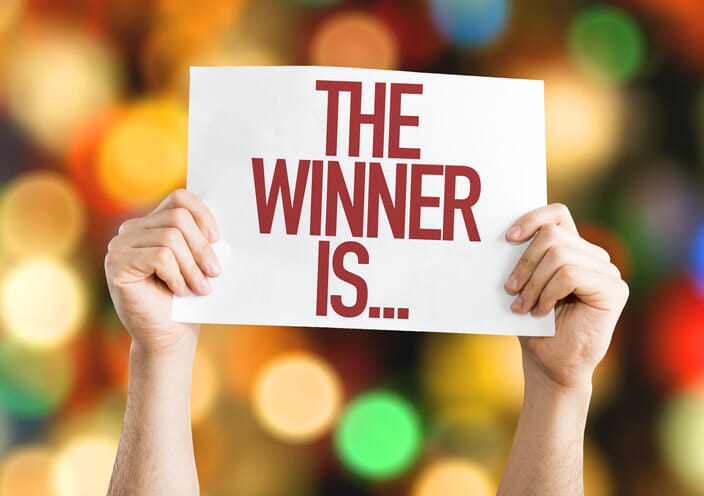 Examine the different real estate photography pricing packages that your competitors offer. You can even do an SEO competitive analysis. Find out the prime keywords that are bringing clients to their websites, and try to outrank them for these keywords. (That is a post for another day!)
Check out their services: Do they use drones for photography? Do they charge more for twilight shots? Do they offer floor plans? Do they offer virtual staging? Do they offer video tours?
Make a list of the things you like on their websites, and replicate these features on your business website. Also, make a list of the things you dislike on their websites and ensure you get rid of these features on your website.
Fill the gaps in the photography services lacking in your location. It could easily turn out to be the main selling point of your business.
Research your competitors' marketing tactics and find the ones that are possibly delivering the best results. Implement the ones that you feel might have brought them success.
Lastly, compare the different pricing packages your competitors are offering.
3: Establish Your Real Estate Photography Pricing Based on "Value" Clients
This one is definitely the most important point.
Real estate agents and property brokers are the main clients of a real estate photographer. The good news is there are more than 3 million active real estate licensees in the US. So regardless of your location, there's no shortage of clients.
But the bad news is the failure rate in this profession is high. A whopping 87 percent of agents fail within the first five years.
Many people enter this field thinking they can make a lot of easy money on a home sale. But they fail to factor in the competition from established agents who are totally professional. Soon, they'll realize how difficult it is to find leads and decide to exit the field.
You can create a sustainable business only by targeting value clients. The truth is it's impossible to create a sustainable business if you work only with agents who cut corners to reduce their marketing costs. You'll end up with low-paying photo shoots that will barely cover your operating costs.
Remember, a sustainable real estate photography business—or for that matter, any business—needs sustainable clients. But with low-end real estate photography pricing, you'll be stuck with clients who offer no real value in terms of business sustainability.
How much should I charge then? What's the right price?
By all means, charge more than what your competitors charge—10 percent or even 20 percent higher. And never hesitate to charge your true worth. If you are the best photographer in your neighborhood, you must charge the highest possible price for your service.
Establishing a real estate photography business on the price front alone isn't a sustainable model. But if you offer exceptional quality—which is a given in professional photography—word will get around, and you'll get more business. You'll command a higher price only when you bring more value to the table.
4: Use the Psychology of Pricing to Earn Higher Profits
As you've seen so far, it's vital to get your real estate photography pricing right.
Price your service too high, and you might not land enough clients. That's an unfavorable situation because you'll have fixed operating costs to cover, such as office rent, employee salary, and more.
Pricing your service too low can be equally painful. While you might get lots of gigs, you'll still have trouble covering your operating costs because your profit margins will be too thin.
The truth is setting your price too high—30 or 40 percent higher than your competitors—might limit your business growth. However, setting it slightly higher than your competition—10 or even 20 percent higher as mentioned above—might not drive away potential clients.
Know your clients' expectations and understand the outcome they desire. Compare this with the business value you deliver.
Psychological pricing is effective because clients—after doing due diligence on several real estate photography pricing options on your competitor websites—understand the real value of your service.
People believe they get what they pay for, as they tend to associate low pricing with poor quality. Money implies value. When it comes to real estate photography, people associate higher prices with higher professional competence. A typical client believes that the most expensive photography service is the best one.
Hence, there's no distinct advantage in pricing your services lower. On the contrary, a slightly higher pricing package can work in your favor as it's easily sustainable over the long term.
Offer Three Main Packages Based on the Psychology of Pricing
The 3-tier pricing package shown above exploits psychological pricing tactics to the hilt. It simplifies the decision-making process for your clients. They can opt for the plan that suits their marketing budget the best for a specific home.
In addition, you can offer a 10 or 20 percent discount during a lean period to promote business. You might get some bookings as people tend to hunt for discounts.
5: Offer Low-Effort, High-Priced Add-On Services
Take your real estate photography business to the next level by offering the following three low-effort premium services. Using all of them can easily be a game-changer.
An empty house looks dull and lifeless in photos. But thanks to virtual staging, you can overcome this marketing hurdle and nail that first impression.
In virtual staging, you digitally add furniture and décor to a photograph of a home to enhance its appeal and value. Virtual tour software comes with a catalog of different settings and furniture options, enabling you to stage both exterior and interior rooms virtually.
The price of virtual staging ranges from $20 to $60 per photo. This low-effort, high-priced add-on service can drive your business profits. You can also easily outsource this real estate photo editing service and focus on your core photography business.
A 3D virtual tour is an interactive 360-degree tour, allowing a prospective homebuyer to interact with a home. The buyer can look at the different features of the home without being on-site.
You'll need to choose your equipment and plan your shots carefully to create a virtual home tour. Many real estate agents don't create virtual tours of homes because of the mistaken notion that they are expensive and time intensive.
But creating a 3D virtual tour is neither expensive nor time intensive. Educate all your clients about this reality. Asteroom provides tools that enable you to use your Smartphone as a 360-degree camera and create a 3D virtual tour in 15 minutes.
The price of a 3d virtual tour ranges from $150 to $475 per home. You must offer this add-on service to grow your business.
The most effective way to advertise your creativity and your brand is to create video walkthroughs of the homes you photograph. You don't need to be a videographer to do this. Just record a short video using your Smartphone and then promote your business on social media.
A paid ad on Facebook costs only $5 per day. Instagram reel and TikTok are other business promotion avenues.
Getting into videos is easy. Any modern DSLR or mirror-less camera is capable of capturing 4K high-definition video. Editing a video can be time-consuming, though. But you can work around this by outsourcing video editing for a low rate.
The price of a video walkthrough ranges from $400 to $2,000 for a 1- to 3-minute video. This is another add-on service you need to offer to drive more profits.
Getting your real estate photography pricing right is an art.
Aim to get value clients. The wonderful news is getting more value clients isn't as difficult as it seems. All you need to do is to reach out and connect with established real estate agents to land high-value photo shoots. 
On the work front, stay focused on capturing breathtaking photos. Your business will quickly take off if you can do it consistently. 
Most importantly, the more extensive your add-on services, the more clients you will attract.
Need help with editing photos? Let us do the work for you. Start your FREE trial today!